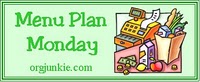 You'll be seeing me post a lot in the next couple of weeks about budgeting and how to get your budget on track.  One of the biggest ways we've been able to cut expenses and stick to our budget is through menu planning!  I work full time and how two school-aged kids who have after school activities almost every day, so we're busy.  These are quick and easy recipes that our whole family loves!  Most of them can be thrown into the slow cooker with less than 5 minutes prep time!
If you're new to menu planning or would like tips for getting started, check out this post here–> Tips for menu planning
You can also view hundreds of meal plans each week at Orgjunkie.com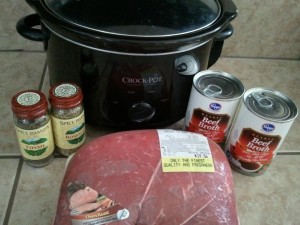 SUNDAY:  French dip sandwiches – This is a family favorite and I love it because it literally takes minutes to throw it into the slow cooker and it cooks all day!  Prep time, including shredding the meat before you're ready to eat it, is about 5 minutes!  NO KIDDING!
I also made this, which is another family favorite, to take to a family that just had a baby: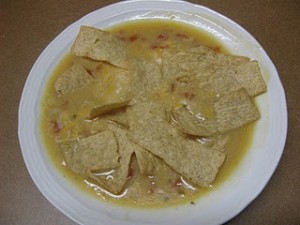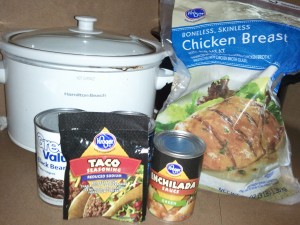 MONDAY:  Black Bean and Chicken Burritos – This is my "knock off recipe" from a place called Cafe Rio that we used to love!  It's super easy to throw together!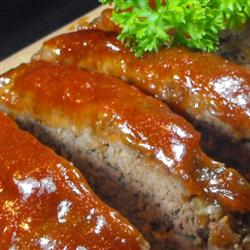 TUESDAY:  Melt in Your Mouth Meatloaf  – Yes, it's meatloaf and yet it's a hit every time I make it…one of those recipes I can never go wrong with!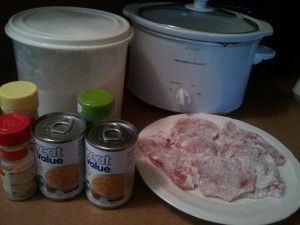 WEDNESDAY:  Slow Cooker Chicken Lickin' Good Pork Chops – Another super easy recipe that my family loves!
THURSDAY:  Balsamic Chicken (slow cooker) – This recipe was posted by Holly on the Simply Clean Living blog.  We've tried it a few times now and it is a hit with our family.
Ingredients:
4 Boneless Skinless Chicken Breast Halves – approx. 1.5 to 2 lbs.
½ C. Olive Oil
½ – 1 C. Balsamic Vinegar – depending on how tangy you like the recipe
1 large can of diced tomatoes
1 can tomato sauce
3-4 cloves of garlic minced or pressed
2 t. crushed dry oregano
Combine all ingredients in Crockpot. Cook on low for 6-8 hours. Shred chicken with a fork and serve chicken and sauce over rice or angel hair pasta. The consistency and taste of the sauce is sweet and tangy like an Italian barbeque sauce.
FRIDAY:  Chuck E Cheese – The school where I work is having "spirit night" so I'm going to show my support plus I'm using it to bribe my kdis this week!
SATURDAY:  Bourbon chicken – Keli shared this recipe awhile back in a Menu Planning Monday post on her blog.  Our family loves it and it's fairly easy to make!
Ingredients:
1 1/2-2 lbs boneless, skinless chicken breasts (cut into bite size pieces)
1-2 T olive oil
1 garlic clove, crushed
1/4 tsp ginger
3/4 tsp crushed red pepper flakes
1/4 c. apple juice (in the comments section on Recipezaar, some people substituted pineapple juice or orange juice)
1/3 c. light brown sugar
2 T ketchup
1 T cider vinegar (in the comments section on Recipezaar, some people substituted balsamic vinger or did half and half)
1/2 c. water
1/3 c. soy sauce
Directions:
Heat oil in a large skillet. Add chicken pieces and cook until lightly browned. Remove chicken. Add remaining ingredients, heating over medium heat until well dissolved. Add chicken and bring to a hard boil. Reduce heat and simmer for 20 minutes. Serve over hot rice.
NOTES: On Recipezaar, some people mixed cornstarch and water and added it at the end to thicken the sauce.