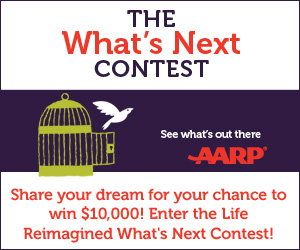 It's never too late to make your dream a reality, and we want to hear about it! Click the banner now and check out the Life Reimagined What's Next Contest. One lucky winner will receive the grand prize of $10,000 and three finalists will win $1,000 each to help make their next moments a reality.
I can't decide what I would do with $10,000.  I should probably use it to help pay off some debt.  It would be so much fun, though, to go on a fun family vacation or to do one of the home remodeling projects that's on our bucket list.
What would you do if YOU won?
Here are some other great instant win games and sweepstakes you might want to check out:
Click here to see more instant win games–> Instant win games 
Click here to see more sweeps–> Sweepstakes
*This post may contain affiliate links. Please refer to my disclosure policy for more information.