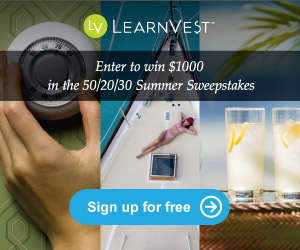 LearnVest 
wants to help you learn how to make the most of your paycheck!  In addition to giving you practical, money-saving tips, they're going to give away $1,000 to help you get your finances in order!
Here's what you'll get:
$500 to go towards essentials like your AC bill in the summer
$200 to jump start your savings
$300 for "fun" money like going out to dinner or your yoga classes!
Just click on the link or image above to enter to win!  You'll also get a FREE LearnVest account which includes money-saving tips and tools!