*This is a sponsored post on behalf of HoneyBaked Ham. I received a gift card to purchase and share HoneyBaked Ham products with my family. All opinions are 100% mine.
One of the things that I love about Thanksgiving is being able to spend time with my family and taking the time to reflect on all of the things that we have to be grateful for.  I'm not going to lie, though.  Sometimes it seems like you spend HOURS creating the perfect meal, and then it's gone in 20 minutes and you still have to clean everything up!  This year, simplify and let HoneyBaked Ham take care of your Thanksgiving dinner!
HoneyBaked Ham has your Thanksgiving COVERED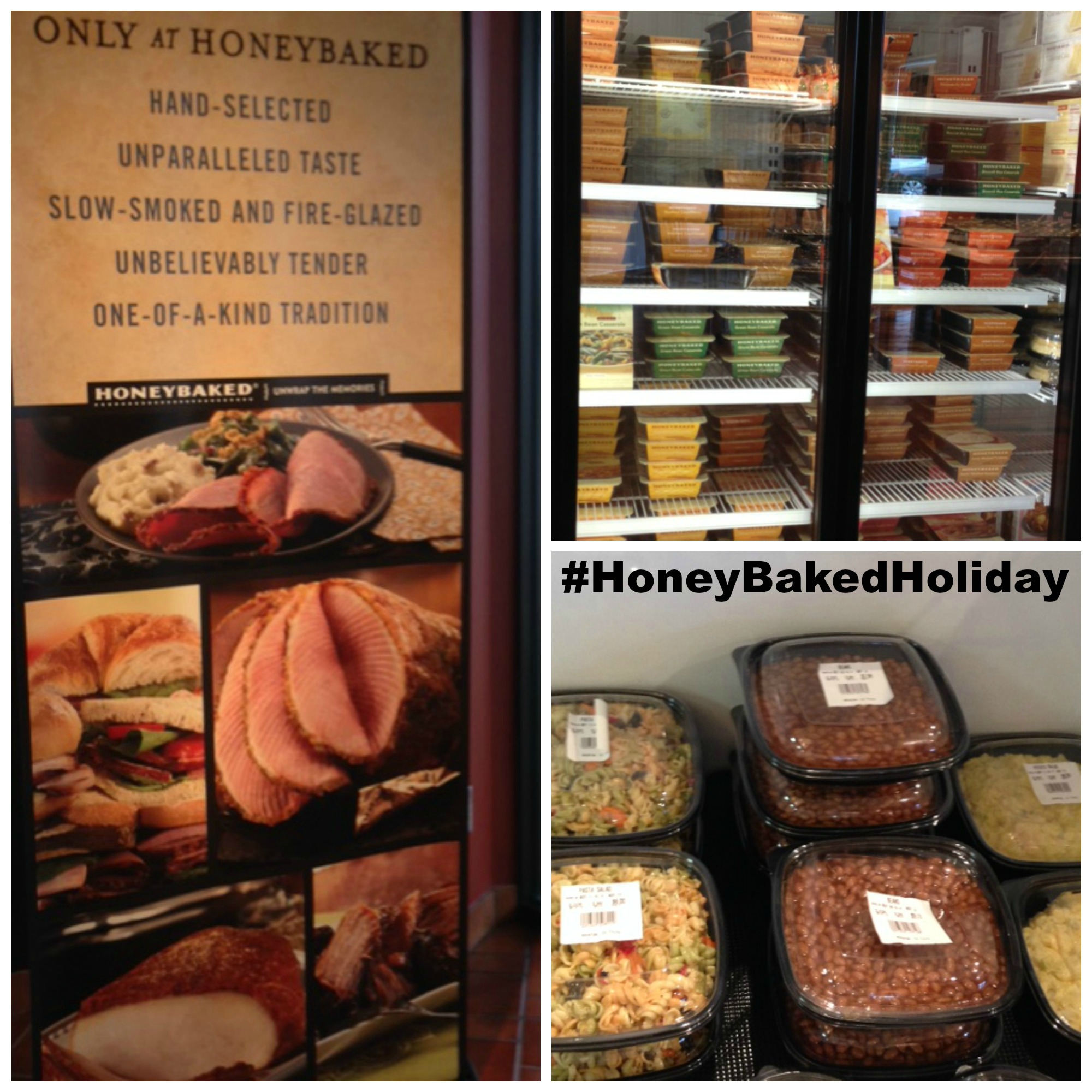 I have always loved HoneyBaked Ham products, and I was thrilled to be given the opportunity to visit my local Houston Memorial Drive store to check out everything that they have to make your Thanksgiving dinner a BREEZE!  They have both ham AND turkey and I got one of each!
They also have all of your classic sides including herb stuffing or cornbread dressing, garlic mashed potatoes, green bean casserole, and sweet potato souffle!  For those who are more "health conscious" they have mashed cauliflower and orange basil glazed carrots.  They've even got things like pasta salad and baked beans!  I got the sweet potato souffle, potatoes au gratin, mashed potatoes, and herb stuffing!  Serve them in your favorite serving dishes and no one will know you didn't spend hours slaving in the kitchen!!!
You don't even have to worry about dessert!  They've got plenty of options, and this is where I had the hardest time making a decision!  They have carrot cake, a cheesecake sampler, cinnamon walnut coffee cake, and more!  I settled on an Apple Caramel Walnut Pie.  Sounds AMAZING, right?!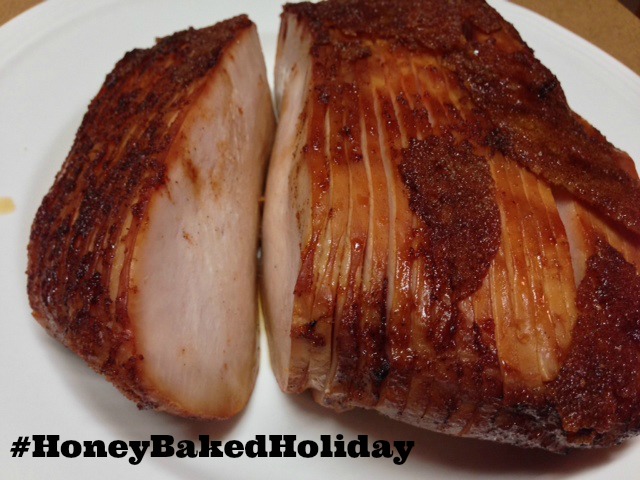 The preparation is SIMPLE!!  Since the meat is pre-cooked, you only have to re-heat it!  For the turkey, it just needs to be heated for 30 minutes in the oven!  The turkey comes pre-sliced, which is a HUGE life saver, and if you've never had it before, the glaze is SO good!  We will enjoy our leftovers on sandwiches this next week!
The cost, when you compare it with similar meals that are offered through grocery stores for the holidays, is comparable, but this is SO MUCH BETTER! (trust me, I've tried both)
The best part?!?  Because you didn't dirty a bunch of dishes, pots, and pans preparing your meal, clean up is MINIMAL!!  Make sure you join their VIP Club for coupons!!
From now until 1/11/15 you can enter to win a $25,000 HoneyBaked Kitchen Makeover when you buy a Ham and Turkey Breast bundle.
Check out this amazing limited time coupon for $8.00 off any Bone-in Ham and Turkey Breast or Boneless Ham and Turkey Breast from HoneyBaked Ham to help you make your holiday dinner easy and delicious! (This offer is valid only at the following locations: Rolling Meadows, Orland Park, Villa Park, Morton Grove, Naperville, Chicago, Dallas, Fort Worth, Arlington, Plano, Mesquite, Hurst, Lewisville, Houston, Austin, Spring, Clear Lake, Sugar Land, Indianapolis, Ferndale, Grand Rapids, Roseville, Birmingham, Troy, West Bloomfield, Livonia, Flint, Dearborn Heights, Sterling Heights, Taylor, Ann Arbor, Canton Township, Oklahoma City, Pittsburgh, Mechanicsburg, Monroeville, San Antonio, Bellevue, and Lynnwood. For store addresses click here.)
HoneyBaked Ham is also giving away $500 in Gift Cards to some of your favorite places! You can enter below!
a Rafflecopter giveaway