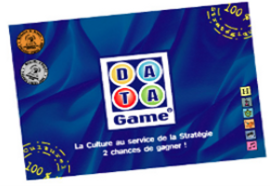 Earlier today, I posted about a 52 week savings plan and one of the ways I plan to add to my savings plan is with cash I earn from completing surveys and product testing!   Toluna currently has openings and they are a great company to start with!  They currently have product testing opportunities available to test and share your opinions about  Kids Educational Games.  Previous product testing opportunities have included Axe, Hello Kitty, Revlon, and L'Oreal products.
Click here to register and find out if you quality–>Toluna registration
Find out more about the 52 week savings plan here–> 52 week savings plan
Here are some of the other product testing opportunities that are coming soon:
New Eugene Color Shampoo for damaged hair – starts 1/28
Hanging scented flower decoration – starts 2/11
Clearit sponge for electric cooker – starts 2/25
I have done done product testing before and it is SO fun to be able to try new products before they are available on the market.  They usually send you a full size sample to test, too!
When you join Toluna, you will also have the opportunity to complete surveys and share your opinion on a variety of topics.  Surveys are a great way to make some extra money to pay for holiday expenses! I save the money and gift cards I earn from completing surveys all year to pay for gifts!  Typically, I can earn enough by doing "extra" things that we don't have to take anymoney from our monthly checks to put in our Christmas fund.  Toluna is one of many survey companies I work with.
Sign up and start earning cash for surveys and product testing here–>Toluna registration
Looking for other survey opportunities?  Here are some of my favorite companies to work with:
If you're planning to use your survey earnings for a Christmas or vacation fund, jump start your savings with a $50 bonus when you open an 
ING Orange checking account.  
This is what I use for our Christmas and vacation fund.  When we're ready to use it, it's easy to access with our check card!  Click here for details–> 
Earn a $50 bonus when you open an ING Orange checking account
*This post may contain affiliate links. Please refer to my disclosure policy for more information