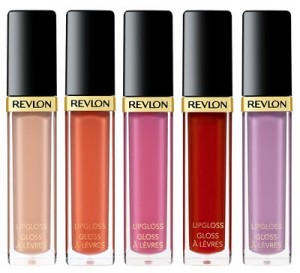 Have you checked out Toluna yet? Toluna is a survey and product testing company!  You can earn cash for completing surveys and testing new products!  Starting Monday, 1/23, they have a product testing opportunity for new Revlon lip gloss.
Here are some of the other product testing opportunities that are coming soon:
Markwins double-ended lip gloss – starts 2/6
Axe dry deodorant – starts 2/20
Angels black eyeliner – starts 3/5
Revlon eye shadow – starts 3/19
L'Oreal innovative french manicure kit – starts 4/2
Markwins lip gloss – starts 4/16
I have done done product testing before and it is SO fun to be able to try new products before they are available on the market.  They usually send you a full size sample to test, too!
When you join Toluna, you will also have the opportunity to complete surveys and share your opinion on a variety of topics.  Surveys are a great way to make some extra money to pay for holiday expenses! I save the money and gift cards I earn from completing surveys all year to pay for gifts!  Typically, I can earn enough by doing "extra" things that we don't have to take any money from our monthly checks to put in our Christmas fund.  Toluna is one of many survey companies I work with.
Sign up and start earning cash for surveys and product testing here–>Toluna registration
As soon as you register, you'll be entered into a monthly cash drawing of prizes totaling $4,500!
PLEASE NOTE: You are probably not going to get "rich" completing surveys, but it is a nice way to bring in a little bit of extra money few minutes of your time.  Survey companies often target certain demographics so what works well for one person may not work well for another.  This is why it's good to sign up with several different survey companies.  You figure out pretty quickly which ones work for you and which ones do not.  I try to set aside a little bit of time each day to go through and complete the surveys for the different survey sites I belong to and can usually make at least $50 per month just by doing this!

*This post may contain affiliate links. Please refer to my disclosure policy for more information