I often have readers e-mail me and ask me about extra, legitimate ways that you can make money from home.  With Global Test Market, you accumulate "market points" for completing surveys which can then be exchanged for CASH!  You will also be entered into a sweepstakes to earn cash and other prizes every time you complete a survey!  This is a great way to earn some extra money for Christmas, a family vacation, or just to have a little spending money on hand.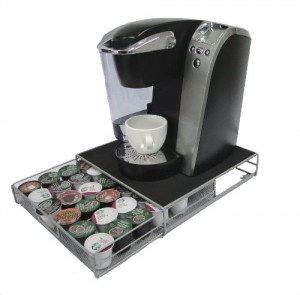 In addition to earning cash for completing surveys, you can completing product testing and get FREE PRODUCTS before they are even available on the market plus get paid for sharing your opinion!  Some recent product testing opportunities have included Keurig coffee brewers and K-cups!
Click here to register–> Global Test Market registration
Tips for Success:
1.  When you sign up, make sure you confirm your e-mail address and complete all of the profile information and short surveys – this helps you to get more survey offers!
2.  When you get an e-mail about a survey, try to complete the screener as soon as possible – some surveys fill up very quickly!
If you want to complete surveys with more reputable survey companies check out E-Poll, Opinion Outpost, Survey Spot and Mysurvey!  I am a member of each of these companies and have been for years!
PLEASE NOTE: You are probably not going to get "rich" completing surveys, but it is a nice way to bring in a little bit of extra money few minutes of your time.  Survey companies often target certain demographics so what works well for one person may not work well for another.  This is why it's good to sign up with several different survey companies.  You figure out pretty quickly which ones work for you and which ones do not.  I try to set aside a little bit of time each day to go through and complete the surveys for the different survey sites I belong to and can usually make at least $50 per month just by doing this!

*This post may contain affiliate links. Please refer to my disclosure policy for more information