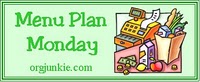 This week I had to put a LOT of planning into my meal planning.  I'm starting the Advocare 24 Day Challenge  You can find out more about that here-> Join me in the Advocare 24 Day Challenge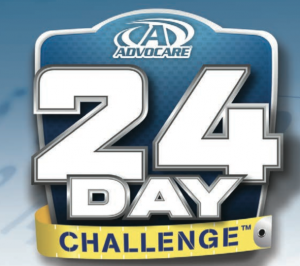 I've learned that one of the biggest things that will make or break weight loss is being PREPARED!  So, I planned out my breakfasts, lunches, dinners, and even snacks for the whole week!  You can see my full menu here-> Advocare 24 Day Challenge Menu
See my menu plans from previous weeks here–> Menu Planning Monday
You can also view hundreds of meal plans each week at Orgjunkie.com
Do you like what you see here?  Make sure you also check out my favorite recipes board on Pinterest:
MONDAY:  Lasagne – This is one of my favorite foods and is not "holiday" or BBQ related at all, but it's what I wanted as my last mean so to speak before I start the 24 Day Challenge!  I just use the recipe on the back of the Barilla Oven Ready noodles.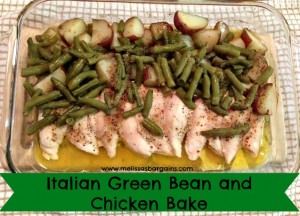 TUESDAY:  Italian Green Beans & Chicken Bake – I'm modifying this and using Fat Free Zesty Italian dressing instead of a dry seasoning packet and butter and I'm also using sweet potatoes instead of regular potatoes
WEDNESDAY:  Balsamic Chicken with Green beans – I found this when I was searching for Advocare friendly 24 Day Challenge recipes
THURSDAY:  Slow Cooker Melt in Your Mouth Meatloaf – I'm going to modify this and use oats instead of bread crumbs and Splenda brown sugar for the sauce.  We always use turkey already!
FRIDAY:  Turkey Meatballs – I have actually tried this recipe before and it's yummy!
SATURDAY:  Fajitas – It's my birthday and I wanted something yummy and figured this was a safe bet!  I'll have lots of veggies and/or a great salad with it!  I also found some 50 calorie whole wheat tortillas if I decide I want to splurge and have a tortilla!