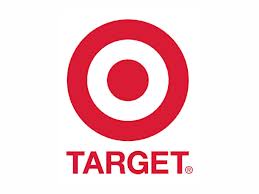 If you shop at Target, there are two HOT deals you won't want to miss this week!
Save even MORE at Target and get free Target gift cards when you get the Shopkick app for your Smartphone!  Earn "kicks" for walking into the store and scanning items in the store!  They add up quickly and you'll get 50 kicks just for signing up here–> Shopkick Registration
Also check out this post–> Five ways to save MORE Money at Target
Nature Made Adult Gummies Vitamins (90 ct) – $5.00
$2/1 Nature Made Target Coupon
$3/1 Nature Made Gummies printable coupon
Final Price = FREE after stacked coupons
I actually got some free Nature Made Adult Gummies awhile back as a sample, and they were yummy.  Even my husband liked them!
Check out this cereal deal that's available this week: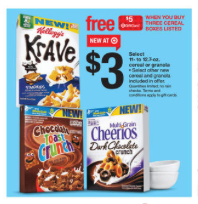 Buy 2 General Mills Chocolate Toast Crunch Cereals – $3 each
Buy 1 General Mills Multi–Grain Cheerios Dark Chocolate Crunch – $3 each 
Use the 5% Off General Mills Cereal Cartwheel Savings Offer
–$.75/1 Chocolate Toast Crunch coupon (use zip code 77477 if you don't see it automatically)
–$.75/1 Multi-Grain Cheerios coupon (use zip code 77477 if you don't see it automatically)
Spend $6.30 OOP, get a $5 Target gift card
Final Price = $1.30 after coupons and gift card ($.43 per box after coupons and gift card!)
NOTE: In some areas, the cereal is reportedly ringing up as low as $2.49 per box. If this is the case in your area, this is a MONEYMAKER after gift card and coupons! If you don't have a gift card to start with, you can "roll" the gift card you earn off your first transaction into future transactions!
A few reminders:
You can stack 1 Target store coupon (mobile or printable), 1 Target Cartwheel coupon, and 1 manufacturer's coupon per item
Read the fine print on Target coupons.  In some cases, especially with the printable coupons, you can only use one of each "like" coupon per visit.
Target does not usually give overage on coupons but will adjust the price down if an items is going to be free.
You can save an additional 5% on your in store purchases if you use a Target Red Card.  You can also get a credit of $.05 for each reusable bag you bring in!
See more printable coupons here–> Printable coupons
(Thanks My Litter and All Things Target!)
NOTE:  This post may contain affiliate links.  Please refer to my disclosure policy for more information.