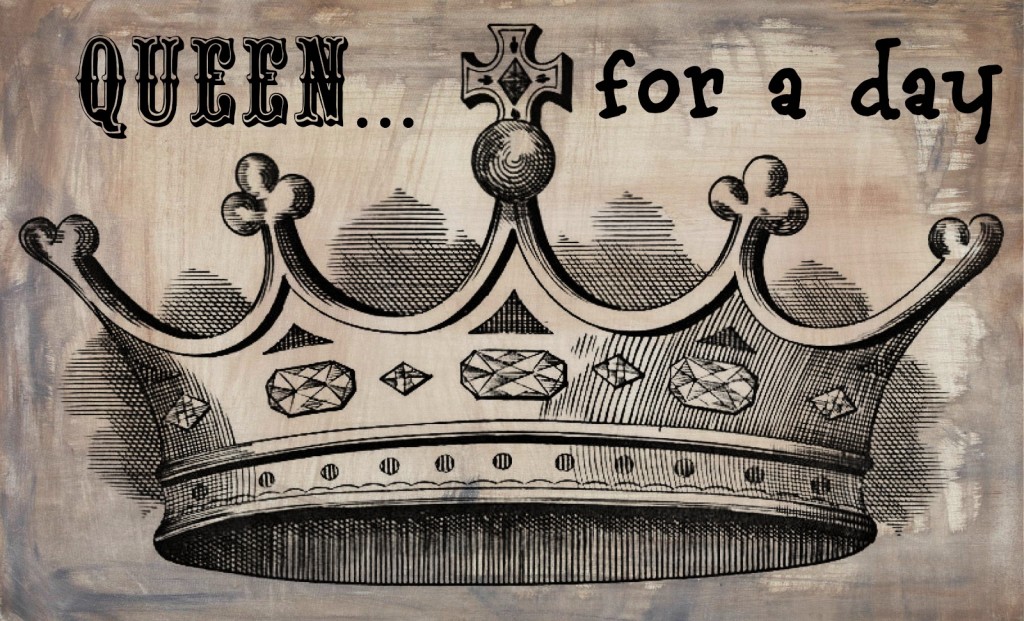 I'm two weeks in to summer vacation and the sibling rivalry has been going in full force.  My son swears that my daughter gets everything and is the favorite and my daughter swears that my son can do no wrong and that her life is especially rough and it's all because of her brother.  Last week was especially hard.  My son ended up with 2nd degree burns after a run-in with the treadmill that he lost (that's another story for another time) and as a result, got a lot of attention.  That didn't go over very well with my daughter.
This week, she has had a tough week.  She had blood work on Monday, a tooth pulled and cavities filled on Tuesday, and yesterday, I had to take her back to the doctor because she had developed a random infection on her finger.  Apparently, the attention she got from all of that wasn't enough, though, because she came up with a PLAN….a plan to be queen for a day…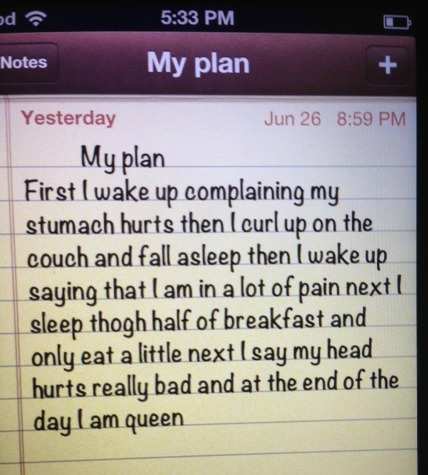 Queen for a Day
I have to give her credit.  Her plan worked.  For most of the day I fell for it and wasn't even suspicious.  I was worried sick, though, that maybe she was having some reaction to medication and was getting ready to call the doctor back. Then, I spotted her iPod sitting there on the couch and picked it up to check it out (that is also another story for another time) and I found this…  She definitely qualifies as DRAMA Queen for a day!
Are you dealing with sibling rivalry at your house this summer?  Or drama queens?  Or both?  How are you managing?