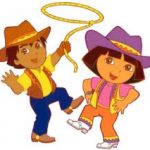 If you missed any of today's posts, here are some of my favorites!
COUPONS: 
Weight Watchers yogurt cups only $.38 each after coupons
M&Ms Pretzels as low as $1.17 per bag after coupons!
Printable Coupon Round-up: Food allergies on a budget!
Angel Soft toilet paper only $.20 per roll after coupon
Mitchum deodorant $.99 after coupon at Walgreens
DEALS: 
Wii chargers, remotes, and accessories up to 94% off (prices start at $9.99)
Get $30 of gourmet popcorn for just $15 from Plum District!
Get the heads up on deliveries with UPS MY Choice!
Spa Sonic Skin Care System Face & Body Polisher, 7pc Pro Kit for $35.99 shipped (40% off)
Redbook Magazine one year subscription for $4.99!
Dollar General deals for the week of 2/5
Meijer Deals for the week of 2/5
Buy the Kindle Fire for $199, get a $50 Walmart gift card
LeapFrog App Center Download Card for $14.50 (27% off)
Twisted flip flops for $7.25 shipped
Walgreens Deals for the week of 2/5
Milano Dress Sets for boys as low as $23.25 shipped!
Get All You magazine for $1 per issue
Get All You Magazine for $1.67 per issue plus a Shell gas card
Synovate:  earn cash and gift cards for completing surveys
HOT DEAL ALERT: Kodak Mini Video Camera with SD Card only $39.95 shipped!
Lorex LW2003 LIVE snap Video Baby Monitor (White) for $109.99 shipped (72% off)
Customized T-shirt for as low as $4.41 shipped from Vistaprint!
XBox Live Gold one year membership for just $39.99
Pre-Order Twilight Saga Breaking Dawn, Part 1 for $17.99
Top 10 Kroger Mega Sale Deals to add to your Stockpile!
InkGarden: Custom Travel Photo Mug for just $2!
Enter to win FREE BEEF JERKY and other prizes!
Get Duracell Coppertop AA or AAA batteries (20 ct) for as low as $7.12 shipped!
HOT DEAL ALERT: 24 count Bounty paper towels only $19.13 shipped ($.79 each)
Pre Order Puss in Boots and save $5
Cascade Action Pacs $.18 each shipped!
FREEBIES: 
Pampers Gifts to Grow 5 point bonus code
KINDLE Freebies: Potty Training Made Easy + More!
FREEBIE ALERT: DRAW(er) Pro Android App!
FREEBIE ALERT: 7 FREE issues of Parent's Magazine!
FREEBIE ALERT: Allure freebies 2/6-2/9!
FREE 30 day trial of Netflix Streaming
FREE Jolly Time popcorn and coupons
FREEBIE ALERT: Free Game Day Cookbook!
Play Wheel of Fortune online and win cash and prizes
Turbo Tax FREE Federal Filing online!
FREEBIE ALERT: Free Kraft Macaroni & Cheese coupon!
File your taxes for FREE with H&R Block online!
Craftsy: Get 12 months of FREE online classes and make your own quilt!
LEARNVEST:  Five minutes per day to get your finances organized
FREEBIE ALERT: Mr. Food Lighten Up Cookbook!
FREEBIE ALERT: Prilosec OTC sample!
FREEBIE ALERT: 100 free business cards InkGarden!
Get your FREE credit score from Credit Sesame (no payment info required!)
FREEBIE Alert: Baby Talk Magazine!
CRAFTS and RECIPES:
Menu Planning Monday: My Menu Plan for the week of 2/5
30 Days of Valentine's Fun: Valentine Confetti
30 Days of Valentine's Fun:  Valentine's Breakfast Cinnamon rolls