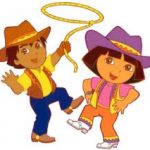 If you missed any of today's posts, here are some of my favorites!
COUPONS: 
$5 off any $5 purchase at Michaels
Alexia sweet potato fries $.84 after coupons
Retail Round-Up: The best printable retail coupons for your weekend shopping trips!
Kroger Deal of the Day:  $2.50 off Velveeta cheese digital coupon
Restaurant Round-up:  The week's best printable restaurant coupons
DEALS: 
Get All You magazine for $1 per issue
Flirty Aprons for $17.48 each (2 days only) – 50% off!
AMC Silver experience movie tickets for $6 each
Get All You Magazine for $1.67 per issue plus a Shell gas card
Publix deals for the week of 2/2-2/8
Bi-Lo deals for the week of 2/1-2/7
Youngland Girls Dresses for as low as $15.75 shipped!
Sony BDP-BX38 Blu-ray DVD Player for $69.99 shipped!
Mossimo Womens Crew Neck Tee for just $7.50 each shipped (today only)
Back to the Future Trilogy on Blu Ray for $19.99!
Get Family Circle Magazine for just $3.99 per year!
FREEBIES: 
Daily Worth:  Win up to $1000 and get free financial tips
FREEBIE ALERT: Flick Kick Free Android App!
Who is At the Zoo free for Amazon Prime members + more free Kindle downloads for everyone!
FREEBIE ALERT: 2 friendship bracelets and a $10 Sneakpeeq credit!
FREE Weekend Family Fun and Activities!
FREEBIE ALERT: FREE Victoria's Secret Valentine + sweeps (vacation giveaway and $50 gift cards!)
FREEBIE ALERT: Free sample of Purex Triple Action laundry detergent
FREE Jolly Time popcorn and coupons
FREEBIE ALERT: Free Game Day Cookbook!
FREEBIE ALERT: Free Victoria's Secret cotton panty
Play Wheel of Fortune online and win cash and prizes
Turbo Tax FREE Federal Filing online!
FREEBIE ALERT: Free Kraft Macaroni & Cheese coupon!
File your taxes for FREE with H&R Block online!
Craftsy: Get 12 months of FREE online classes and make your own quilt!
LEARNVEST:  Five minutes per day to get your finances organized
FREEBIE ALERT: Mr. Food Lighten Up Cookbook!
FREEBIE ALERT: Prilosec OTC sample!
FREEBIE ALERT: 100 free business cards InkGarden!
Get your FREE credit score from Credit Sesame (no payment info required!)
FREEBIE Alert: Baby Talk Magazine!
CRAFTS and RECIPES:
30 Days of Valentine's Fun: Red Velvet Valentine's Brownies