Our family first visited Sea World San Antonio when my daughter was fairly young.  It has since become one of our favorite family getaways and we usually get season passes each year!
If you're visiting Sea World San Antonio for the first time, here are some survival tips:
1.  Plan Your Day – Shows do not run continuously, and there are typically only a few show times for each one daily.  They fill up quickly, so it's a good idea to come up with a game plan for your day before you go.  Also, check out the feeding schedules for the dolphins and sea lions.  There is limited availability and it's an experience your kids won't forget!  NOTE:  You do need to pay for a tray of food (usually $5)  When you're planning your day, it's also a good idea to look at the park map!  The park is big and going back and forth across the park with your kids is one way to ensure meltdowns that will ruin your day.
If you are traveling with smaller children, you may want to factor in nap time or a break.  The Sesame Street Bay of Play is a great place for younger kids to get some down time!  If you're planning to visit Aquatica, the water park, capacity is limited, so get there when they open.
You can access the park schedule online here to help you plan–> Sea World San Antonio Park Hours and Show Schedule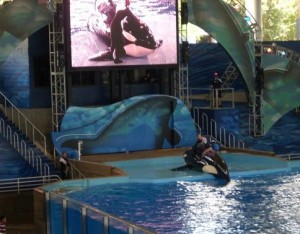 Here are some "must see" shows:
Azul® – This show combines beluga whales, acrobatics, pacific northwest dolphins, and birds and the results are spectacular! This is definitely my favorite show and I never miss it!
Cannery Row Caper – This is the "sea lion show" and I think the story line on this show has been the same since I was a kid, but I still love it every time, and the kids will enjoy it, too!
Shamu Rocks! This is the night show with great rock and roll favorites and a lot of energy.  As an added bonus, by that point in the day, many families have already headed home, so it doesn't usually fill up as quickly as the regular Shamu show
2.  Parking – General parking is $13.86 if you purchase online or free if you have a season pass.  They also offer Shamu's Preferred parking, which will give you reserved parking at the entrance of the park.  This is $5 more, but has been worth it every time for us, especially during the summer months.  With kids who are melting down, and especially if you're loaded down with strollers, diaper bags and other gear, it really does make a difference at the end of the day.
3.  Stay hydrated – During the summer months especially, it will be HOT and it's important to stay hydrated!  You can bring a small cooler with up to 6 water bottles with you into the park.  We usually invest in the souvenir bottles because refills are just $.99 and you can re-use them on future visits!  NOTE:  If you bring juice boxes, you will not be able to take the straws into the park!  You can also get free ice water at the different dining areas throughout the park.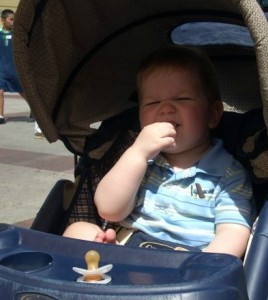 4.  Food and snacks – If you've got little ones, then you probably know the importance of making sure they're fed!  A stroller, sippy cup, and a few snacks go a long way and you're actually allowed to bring single serving snacks with you into the park!  There are lots of dining locations available throughout the park as well.  If you're planning on eating lunch or dinner at the park, you may want to plan to eat earlier or later than "typical" to avoid the crowds.
5.  Bring a change of clothes  – If you sit in the splash zone, you will get SOAKED.  This can be a nice way to cool off during the summer months, but it might also be an unexpected surprise for younger children.  You will also get wet if you ride the water rides like Journey to Atlantis or Rio Loco.  If you visit the Sesame Street Bay of Play, there is a splash pad area, and trust me, your kids will want to play!
6.  Check height requirements for rides – There are two big roller coasters:  The Great White and The Steel Eel along with the Rio Loco and the Journey to Atlantis, which are water rides.  There are a number of "kiddie" rides in the Sesame Street area.  Make sure you check the height requirements for rides before you go so your kids will not be disappointed.  You can view this information online.  It is also on the park maps that you can pick up just inside the entrance to the park and there is a spot to measure your kids just inside the entrance, too!
7.  Deals on Sea World San Antonio tickets – You can find the best prices on tickets online.  You'll save $10 off a one day adult or child admission.  If you're planning to visit the park for more than one day, consider a Sea World Fun card, which gives you access to the park for the remainder of the calendar year or a Sea World Season pass, which gives you access to the park for an entire year plus additional benefits like free parking and discounts on food and merchandise in the park.  I usually get a season pass for myself for the parking and discounts and then the fun cards for my husband and the kids.

If you're a certified teacher in Texas, you can get a Sea World fun card for FREE!  Click here to find out how–> Sea World Texas Fun card FREE for Texas teachers
DISCLOSURE:  I was not compensated in any way for writing this article. My family loves Sea World San Antonio and I wanted to share our experiences and tips with others!  All opinions are 100% mine!