I have been LOVING these WILD deals from Shopathome.com and I hope you have, too!  Right now, you can get a pair of Cars PJs for as low as FREE (new members only).
Here's how:
1.  Check out today's Shopathome.com WILD deal here
2.  Click on the blue "Buy Now" link and you will be redirected to the Disney Store
3.  The following PJ pals are on sale for $12:  you may need to search for them to find them
-Finn McMissile and Mater Cars 2 PJ Pals
-World Grand Prix Cars 2 PJ Pals
-Pit Crew Cars PJ Pals
4.  Use the code MCQUEEN at check-out – you will save 25% ($3) for using this code.  You will also get $4 WILD Cash back reward!  This reward will be reflected in your Shopathome.com account, so you will not see it immediately – it will be reflected within 30 days of purchase.  Your total after all discounts and cash back will be $5.  If you are a NEW Shopathome.com member, you will get a $5 cash bonus when you sign up here, so they could be FREE!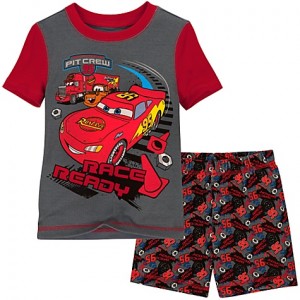 The short PJ pals are also on sale for $7.99 right now.  There is no WILD cash back reward associated with these, but you can still enter the code MCQUEEN to get 25% off and you can get 5% cash back from Shopathome.com, so you will pay $5.70 per pair after discounts!
NOTES:
-You will get free shipping if you spend $75 or more.  You will also get free shipping if you add a Disney Parks item to your purchase and use the code PARKSFREE (yes, you can use both codes – I checked!)
-Only ONE Wild product per household/shipping address due to the extreme discount associated with this deal!
-These WILD deals sell out QUICKLY!!  Hurry and grab one before it's gone!
*This post may contain affiliate links. Please refer to my disclosure policy for more information