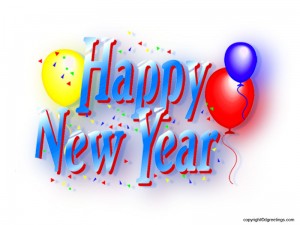 I have been meaning to type up this post for…well, almost a week now!  But, issues with my site and having family in town have kept me from that!  I have to admit, too, that since I don't go back to work until tomorrow, this has felt like vacation time for me, and it's been hard to set any goals for the new year.  Now that I'm heading back to work, I'm ready to get back on track!
Last month, I asked for feedback about things that you would like to see on my site!  In addition to online deals and grocery deals, here are some of the weekly series you can expect:
MONDAY:
Menu Planning Monday posts with my menu plan for the week
Make Money From Home Mondays – This is your chance to share information about your work from home business with the rest of my readers!  Stay tuned for details on how you can get your business featured tomorrow!
TUESDAY:
Tasty Treat Tuesday – a yummy dessert recipe!
Tip of the Day Tuesday
WEDNESDAY:
Weight Loss Wednesdays – I'm going to be starting a weekly weight loss support thread.  Share your struggles and successes plus you'll be able to win great prizes, too!
Weight Watchers Wednesdays – Since I'm going to be starting back on Weight Watchers this month, I plan to share one yummy Weight Watchers friendly recipe each week!
We're Prepared Wednesdays – This year, we've seen a number of natural disasters across the country.  My goal is to work on emergency preparedness and I'll be sharing a post once a week to help you get prepared, to!
THURSDAY:
Thrifty Thursday – tips for helping you save money
Cooking with Kids Thursday – a recipe you can make with kids!
FRIDAY:
Freebie Friday – The Top 20 Freebie deals for the week!
Crafts with Kids – a budget friendly craft you can do with your kids
SATURDAY;
Savings Saturday – a celebration of the great deals you found this week!
SUNDAY:
Facebook fan of the week
Simplified Sundays – tips for getting organized
There will also be lots more giveaways!  Make sure you sign up for my Facebook group for notifications about the latest giveaways–> Melissa's Bargains Facebook Group
I'm super excited about this new year and hope you are, too!  I hope you have a GREAT week!  Thanks for being such great readers!
*This post may contain affiliate links. Please refer to my disclosure policy for more information