This week there are lots of great deals at Walgreens!  Here are a few more that have popped up.  Make sure you check out the full weekly deals post for match-ups and scenarios here.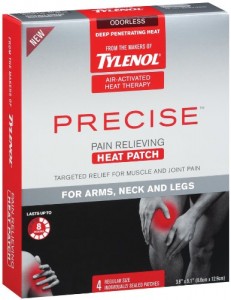 Tylenol Precise Pain Relief Cream or Patch – $7.99 (this is the regular price)
$5/1 Tylenol Precise printable
$3/1 Tylenol Precise Walgreens July monthly coupon book (you can typically find this at the front of your store with the weekly ads)
Final Price = FREE after coupons (make sure you give the store coupon LAST)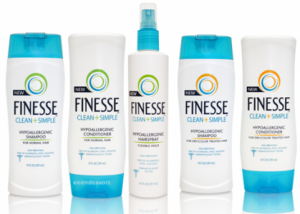 Finesse Clean+Simple – BOGO free through 7/18 (PSA $3.99), get $5 RR WYB 2
$1/1 Finesse Hair Product – 5-8 SS
$1/1 Finesse Hair Product – May 2011 All You Magazine
$2 Mail in Rebate printable
SCENARIO:
Buy 2 Finesse Clean+Simple – $3.99
-2 $1 Finesse coupons
-$3.99 (store BOGO free promotion)
Spend $1.99 OOP, get a $5 RR – submit for $2 MIR
Final Price = $5 "money maker" after coupons, RR and MIR!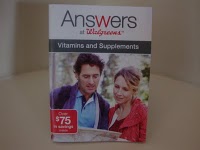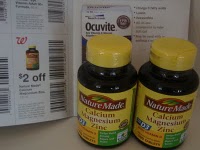 Buy 2 Nature Made Vitamins (Calcium, Magnesium, or Zinc) – $5.49/each (BOGO free this week)
$2/1 Nature Made Vitamins – Walgreens Vitamins & Supplements Book (look for these in the pharmacy area or near the vitamins displays) – these are manufacturer's coupons, so you will need two booklets!
-Use 2 $2 manufacturer's coupons (-$4 total)
-$5.49 (store BOGO free promotion)
Spend $1.49 OOP ($.74/each)
**NOTE: If your store doesn't have the Vitamins & Supplements book, there is a $1/1 Nature Made coupon here (use zip code 33460), which would make your total out of pocket $3.49 ($1.75/each), which is still a great deal!
(Thanks Couponing with Martha, Mojo Savings, and Wild for Wags!)
*This post may contain affiliate links. Please refer to my disclosure policy for more information