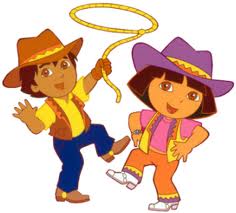 If you missed any of today's posts, here are some of my favorites!
COUPONS:
Colgate Total Advanced Toothpaste coupon: $1.50 each at Walgreens!
Eclipse gum $.48 each after coupon
Clorox wipes $.42 each after coupon
$1 off Hidden Valley Farmhouse Originals salad dressings
$.50 off KC Masterpiece BBQ sauce or marinade
Get Renu contact solution FREE at Target!
Printable Coupon Alert: $1 off V8 Juice 6 pack!
Footloose movie deals plus a $5 off coupon
DEALS:
Reader's Digest one year subscription for $3.99 (buy up to 4 years!)
Aldi deals for the week of 3/11-3/17
Personalized Easter Basket for $10.95 shipped!
Meijer deals for the week of 3/11-3/17
HOT DEAL ALERT: $15 off a purchase of $15+ at The Limited!
Relic by Fossil Silver Dial Quartz Movement Calendar Stainless Steel Bracelet Men's Watch for $19.99!
Women's Branded Sunglasses (9 pair) only $10.99!
SWEEPS: Win FREE Gain products for a year!
Coach Purse Giveaway – $298 value (ends 3/26)
Sale on Kid sandals on 6pm.com: prices start at $4.99 shipped!
LEGO Duplo sets as low as $15.99 shipped!
Our Generation Poseable Doll and accessories for $24.99 shipped!
Cute Kids Socks for as low as $.83 each shipped!
Guns 'N Roses Greatest Hits MP3 album for just $.25!
Walmart Top 25 Under $1 deals for the week of 3/11
Rachael Ray Stainless Steel cookware set for $99.99 shipped
Toluna: Get paid to test products and share your opinion
Bunny Bait Easter Sampler only $4.99 shipped (possibly FREE)
Huggies Cool Alert Boys Pull-Ups Training pants for $13.82 shipped!
CVS deals for the week of 3/11
Philips Norelco 1150x/40 SensoTouch 2d Electric Shaver, Metallic Blue $20 off coupon!
Walgreens Deals for the week of 3/11
InkGarden: Custom Travel Photo Mug for just $2!
Pot of Gold Giveaway: Win a $100 Walmart or Amazon gift card!!
Duracell Coppertop Batteries AA or AAA (20 ct) as low as $6.87 shipped!
XBox Live Gold membership for $35.99
FREEBIES:
Woman Freebies Kindle Fire giveaway
FREEBIE ALERT: New P&G Gather Together coupon booklet ($25+ in savings!)
More CVS FREEBIES: Craig MP3 player, Ocean Spray juice and cheap Zhu Zhu Pets
FREE 30 day supply of contacts
UPS My Way: Find out when your packages are coming and more!
FREE Disney Parks vacation planning DVD
FREEBIE ALERT: Free one year membership to Food on the Table!!
FREEBIE ALERT: FREE Kiss Nails at Dollar General!
FREEBIE ALERT: Free Lorax activity book!
FREEBIE ALERT: Michael Hyatt's Creating Your Personal Life Plan
Britax car seat giveaway ($300 value)
KRUSH: Earn free athletic gear and apparel for sharing your opinion about new products
Check your Credit Score for FREE with Credit Sesame (no payment info needed!)
FREEBIE ALERT: Spin the wheel and get FREE Groupon credit!
Play Wheel of Fortune online and win cash and prizes
Turbo Tax FREE Federal Filing online!
File your taxes for FREE with H&R Block online!
Craftsy: Get 12 months of FREE online classes and make your own quilt!
LEARNVEST: Five minutes per day to get your finances organized
FREEBIE Alert: Baby Talk Magazine!
RECIPES:
Tasty Treat Tuesday: Mini Snickers-Caramel Cheesecakes