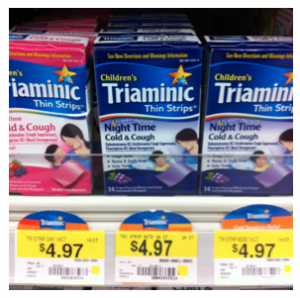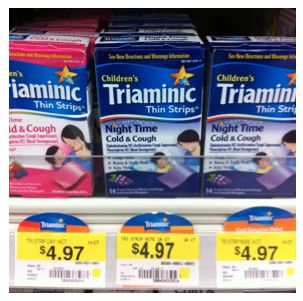 Cold and flu season will be here before you know it!  It always seems to creep up on me and my kids end up getting sick when I'm least prepared!  Get ready with this Triaminic Thin Strips Stock Up Deal!  You can get them for just $1.47 per box with this new $7 off Triaminic coupon!  I love the Thin Strips!  They're perfect for those nights when your kids wake up coughing.  You don't have to worry about measuring the liquid or spilling it anywhere!  They just pop one of these in their mouth and it dissolves within a few seconds!
Here's the breakdown on this deal at Walmart:
Buy 2 Triaminic Thin Strips – $4.97 each
–$7/2 Triaminic products coupon
Final Price = $1.47 each after coupon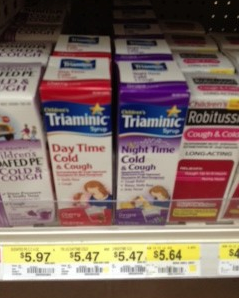 If you prefer the liquid, it's just $.50 more!  You'll pay just $1.97 per bottle after coupon.  I buy this stuff every year and it's been a LONG time since I've seen a deal like this, so I'm definitely printing my coupons so I'm prepared!
Buy 2 Triaminic Thin Strips – $5.47 each
–$7/2 Triaminic products coupon
Final Price = $1.97 each after coupon
See more printable coupons here–> Printable coupons
(Thanks I Heart the Mart!)
*This post may contain affiliate links. Please refer to my disclosure policy for more information