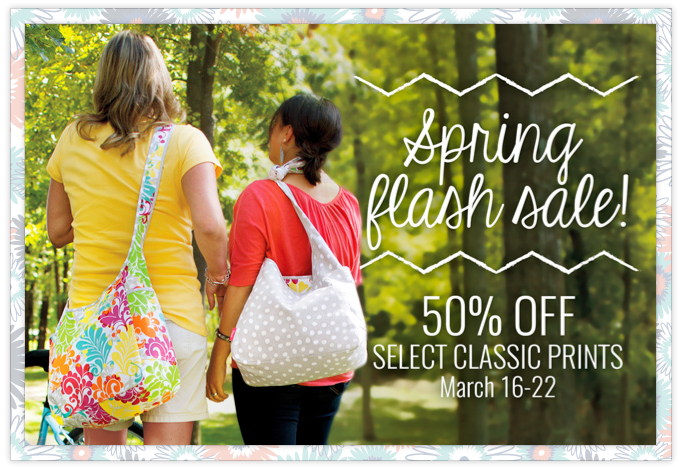 If you love ThirtyOne products, make sure you check out the ThirtyOne FLASH SALE!  Save 50% off select classic prints through March 22nd!  Some of these styles WILL sell out fast, so make sure you check it out NOW!

Click here to check it out–> ThirtyOne flash sale
The Extra Large Utility Tote is just $17.50!  I have a few of these bags and LOVE, LOVE, LOVE them!  I keep one in the back of my van so it's easy to bring in groceries and I only have to make one trip!  It's also perfect for taking to the pool during the summer!  It's easy to fit your towels, pool toys, and other gear!
Have fun and let me know what deals you score!
DISCLOSURE:  I am not affiliated with Thirty-One in any way.  I just love their products and can't pass up this sale each year!  The links contained in this post are for a friend's Thirty-One site.  Thanks for supporting her!  If you would like to host an online party and you sign up now, you'll get free shipping on your party!  Click on the Host a Party tab on the site or contact Sabrina for more information