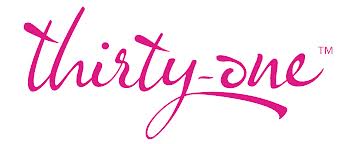 If you love Thirty One, get ready to SHOP!  One of my FAVORITE sales is live now!  Make sure you check out the Thirty One 80% off flash sale!  You can score a Large Utility Tote for just $14.99 (regularly $35)!  I absolutely LOVE MINE! It's perfect for trips to the pool and during the holidays, it has been awesome for taking food and gifts to different gatherings.  I also keep one in the back of my van to help organize all of our "gear" as I'm toting kids around town or to throw grocery bags in so it's easy to carry them inside!  The thermal lunch totes make great teacher gifts!  One of my friends said this sale is better than Black Friday and I loved that analogy!
BE AWARE:  Items WILL sell out quickly and the site will run slowly, so be patient!  

Here are some of the deals you can score:
Carry All Caddy – $3.99
Thermal Lunch Tote – $4.99
Mini Utility Bin – $6.99
Retro Metro Wallet – $6.99
Organizing Utility Tote – $9.99
Large Utility Tote – $14.99
1.  Click here to check out the sale–> Thirty One Flash sale
2.  Look for a banner advertising flash sale
3.  If it asks for a code, enter 65989
Have fun and let me know what deals you score!
DISCLOSURE:  I am not affiliated with Thirty-One in any way.  I just love their products and can't pass up this sale each year!  The links contained in this post are for a friend's Thirty-One site.  Thanks for supporting her!  If you would like to host an online party and you sign up now, you'll get free shipping on your party!  Click on the Host a Party tab on the site or contact Sabrina for more information