Nine years ago when I started completing surveys online,
Pinecone Research
was the first survey company I signed up with! They are still my favorite!
You get paid $3 per survey
(
you can now get paid by a reloadable debit card!
). Unlike other survey companies, you won't spend hours completing screeners only to be told that you "didn't qualify." Their screeners are quick and easy! I have completed many surveys and product studies for them through the years.  I have done product testing through them for diapers, dipping sauces, fragrances, and lotion among other things.  It's so fun when a package with a new product shows up on your doorstep!
You can only sign up with Pinecone Research a few times each year when they open up for new recruits, and this is one of those times!  Don't miss out!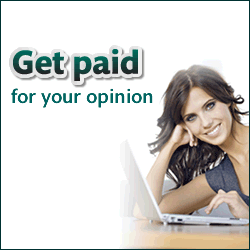 Let me know if you get in!
Looking for other survey opportunities?  Here are some of my favorite companies to work with:
If you're planning to use your survey earnings for a Christmas or vacation fund, jump start your savings with a $50 bonus when you open an 
Capital One 360 checking account.  
This is what I use for our Christmas and vacation fund.  When we're ready to use it, it's easy to access with our check card!  Click here for details–> 
Earn a $50 bonus when you open a Capital One 360 checking account
*This post contains affiliate links!  Please refer to my disclosure policy for additional information!