Here are some of the deals you've missed today! Please keep in mind that pricing can change at any time and prices listed were based on the original time of this posting. Always verify final pricing before completing a purchase.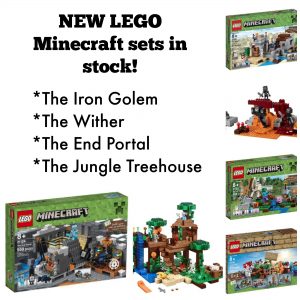 My son is a HUGE Minecraft fan and he will be SO excited about these new LEGO Minecraft sets.  Lucky his birthday is just a few weeks away, I guess!  See them all plus deals on the older sets, too–> NEW LEGO Minecraft sets available now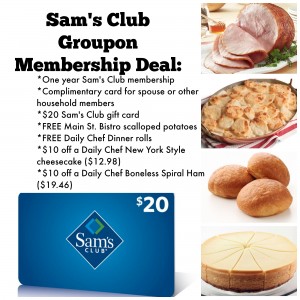 If you're looking for a deal on a Sam's Club membership, this Groupon one is awesome and comes with lots of freebies including a $20 Sam's Club gift card!  Check it out here–> Sam's Club Groupon Membership Deal
I updated the Amazon Subscribe & Save deals list again and it includes goodies like Planters peanuts and Pop Tarts!  There are over 30 items on the list and many of them are cheaper than Costco or Sam's Club!  The peanuts are $1.50 less than I paid at Sam's Club this weekend even with the instant coupon applied!  Check it out here–> Amazon Subscribe & Save Deals List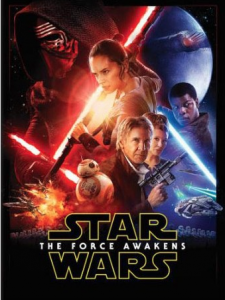 The release date for Star Wars:  The Force Awakens on video is April 5th!  You can pre-order the Star Wars: The Force Awakens Blu Ray/DVD Combo Pack for just $19.99!  Plus you'll get the lowest price GUARANTEED!  If the price drops between now and the release date, they will adjust it for you automatically!!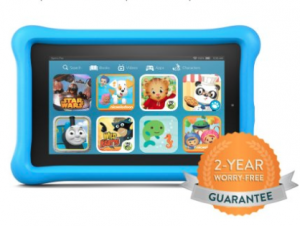 The Kindle Fire Kids bundle is 20% off right now!  Get it for $79.99.  It includes a free year of Kindle Free Time, a kid proof case, and a two year worry free guarantee!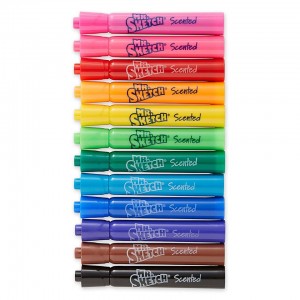 Mr. Sketch markers are 43% off right now!  Get a 12 count set for just $5.97!  I LOVED these when I was a kid and they are perfect for Easter baskets!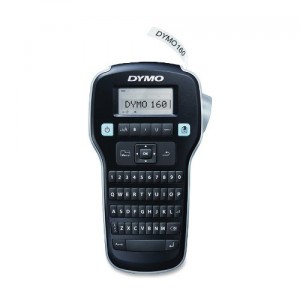 The DYMO Label Maker is down to $9.99 again!  We actually own TWO of these!  They're great!
If you're always on the go and you have dealt with your slow cooker over cooking food, you will LOVE this!  This Hamilton Beach 5 Quart Set & Forget Slow Cooker is programmable and it even includes a thermometer so it can switch to warming mode automatically!  I had several readers share that they have this and LOVE it!  Get yours here–> Hamilton Beach 5 Quart Set & Forget Slow Cooker on sale
If you've got a birthday party coming up, this 58 piece photo prop set is only $3.68!  I bought a set for my daughter's upcoming birthday and I'm sure the girls will have a BLAST with it!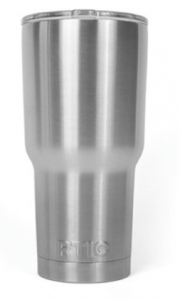 If you've been wanting a Yeti tumbler, but haven't been able to find them in stock or don't want to spend the money, get this RTIC Yeti Inspired Tumbler for just $19.99!  Reviews say it's just as good as a Yeti and can keep ice cold for 24 hours!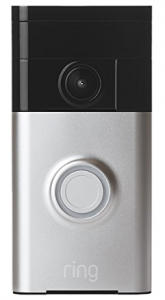 Get the Ring.com Wi Fi Enabled Doorbell on sale for $179.99!  I have been watching this one since October and this is the first time I've seen the price drop.  We got one for my parents for Christmas and it's awesome!  It's motion, sound and heat enabled, and has video coverage so you can see who's at your door (or on your porch) even when you're not home!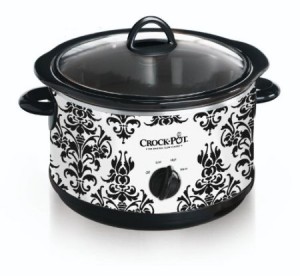 I own this Crock Pot Black Demask 4 1/2 Quart Slow Cooker and right now it's on sale for just $15.99!  It's so cute you can keep it out on your counters even when you're not using it!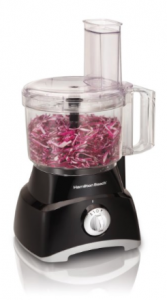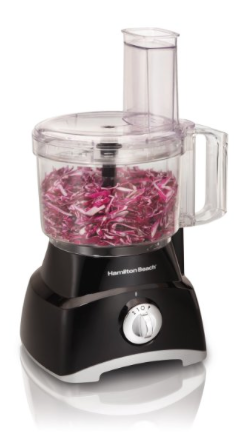 This Hamilton Beach 8 cup Food Processor is on sale for $29.97!  That's a GREAT deal if you're in the market for a new food processor!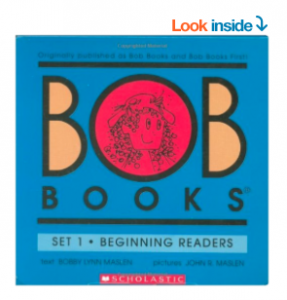 If you've got little ones who are learning to read, BOB Books are a must have!  Get an entire set for just $9.60!  I taught both of my kids to read using these books!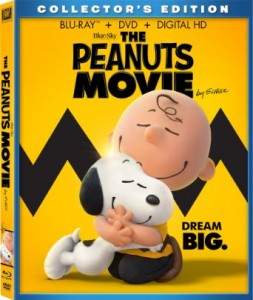 I grew up watching the original Peanuts movies, and I was so excited to share the NEW Peanuts movie with my kids!  Right now, you can get the Peanuts Blu Ray/DVD combo pack for just $14.99!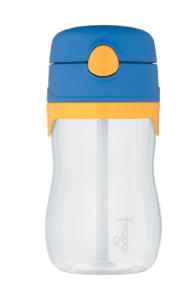 This FOOGO THERMOS 11 ounce cup with straw is on sale for $6.13!  It's a great deal if you've got little ones!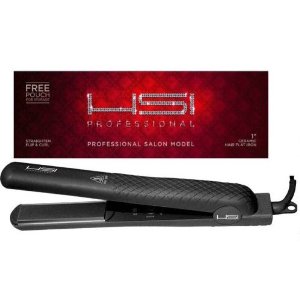 If the humidity has hit already where you live like this has here in Houston, this is your solution!!  This HSI Ceramic Flat Iron is a reader favorite and several have reported that they love it more than the CHI!  Check it out here–> HSI The Styler Ceramic Tourmaline Ionic Flat Iron Hair Straightener 80% off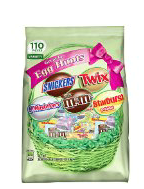 Save 20% on Mars Easter candy and if you have Amazon Prime, it will be here in plenty of time!  You can also save 15% on Hershey's Easter products!  Both of these also qualify for a FREE $5.99 Prime Pantry credit with purchase!!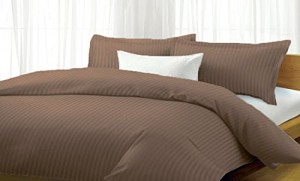 If you need new sheets, you don't have to bust your budget to get them!  Get sheet sets for sizes Twin through King for just $14.99!  There are 9 different colors to choose from and they've got great reviews, too–> King Size Sheets Sets only $14.99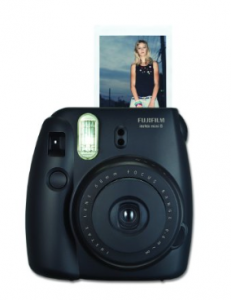 Get the lowest price I've EVER seen on this Fujifilm Instax Instant Film Camera. It's on sale for just $49!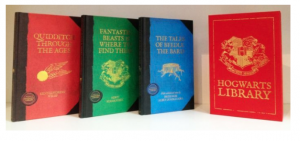 If you've got Harry Potter fans, grab this Hogwarts Library set on sale for just $17.99!  My kids have been BEGGING for the Fantastic Beasts and Where to Find Them book and I haven't been able to find that book by itself in stock anywhere, but it's included in this set and ends up being a better deal!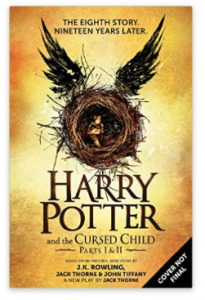 While you're at it, don't forget to pre-order the latest book in the series!  Harry Potter and the Cursed Child will be released on July 31, 2016, but you can pre-order it now and get the lowest price guaranteed!
If a cast iron skillet is on your wish list, get this Lodge Pre Seasoned Cast Iron Skillet (6.5″) for just $8.95!  The 8″ skillet is only $10.59!  I LOVE my cast iron skillet!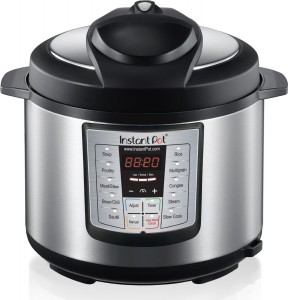 Here's the KEY to getting dinner on the table even when you've got a busy schedule!  Cook chicken breasts and other meats within minutes!  There are six different features including a rice cooker, veggie steamer, and slow cooker!  Check it out here–> Instant Pot IP-LUX50 6-in-1 Programmable Pressure Cooker on sale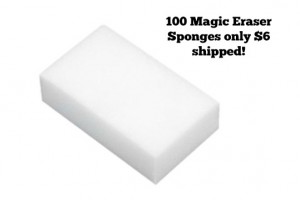 Get ready for Spring cleaning with this deal!  100 Magic Erasers for just $6 shipped!
My kids have been complaining that they want something different for lunch than just sandwiches!  I recently invested in these Thermos Funtainers so we have some more options for lunch including things like ravioli, meatballs, and soup.  I noticed this morning that some of the prices have dropped even more since I posted them.  Make sure you check out the sale here–> Thermos Funtainers Sale
NOTE:  This post contains affiliate links.  Please refer to my disclosure policy for more information.