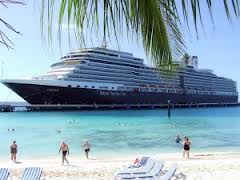 Calling all crafters!  Craftsy is giving away a week long Carribean vacation!  You'll hit destinations like Jamaica, the Cayman Islands, and Mexico!  While you're at sea, you can join instructors Carol Ann Waugh, Weeks Ringle, Pam Holland, and Sue Bouchard to learn new techniques, fun spins on traditional methods, and a variety of projects. Immerse yourself in the Craftsy quilting community as you craft alongside fellow enthusiasts!
Click here to register to win–> Win a week long Carribean cruise from Craftsy
They will be giving away one pair of tickets monthly through December 2012!  The Cruise sets sale on 3/23/2013.

*This post may contain affiliate links. Please refer to my disclosure policy for more information