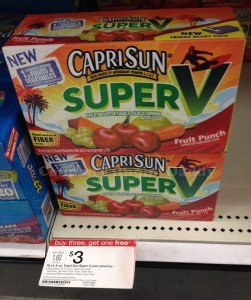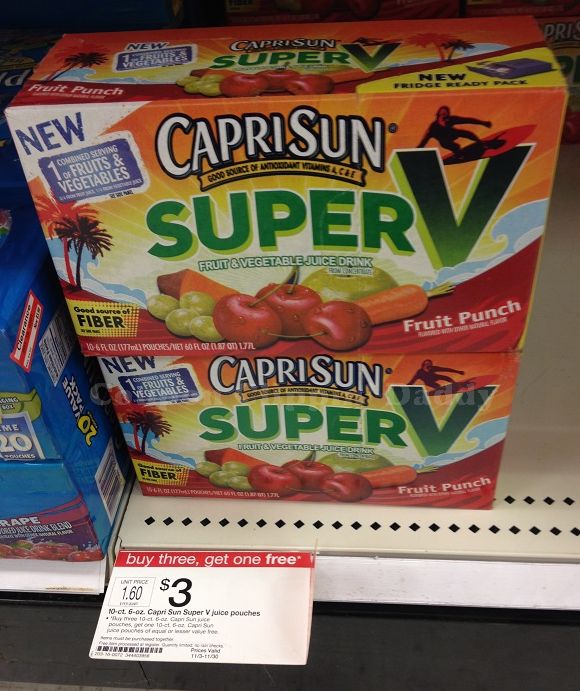 If your kids love Capri Sun drinks, NOW is the time to stock up!  You can get a box of Capri Sun drinks for just $1.25 after coupons at Target this week!  Stock up for team snacks, lunches, and more!
Buy 4 Capri Sun Super V drinks (10 pack) – $3 each
Buy 3, get 1 free store promotion – valid through 11/30
Use 4 $1/1 CAPRI SUN 100% Juice Or SUPER V coupons (you need 2 computers to print 4)
Final Price = $5 for all 4 packs or $1.25 each!