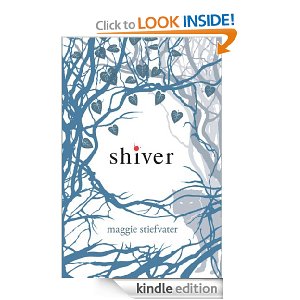 If you love the Twilight books, you'll love the Shiver series by Maggie Stiefvater. Right now you can get Shiver for Kindle for just $2.99! It's regularly $14.99.
For years, Grace has watched the wolves in the woods behind her house. One yellow-eyed wolf–her wolf–is a chilling presence she can't seem to live without. Meanwhile, Sam has lived two lives: In winter, the frozen woods, the protection of the pack, and the silent company of a fearless girl. In summer, a few precious months of being human . . . until the cold makes him shift back again. Now, Grace meets a yellow-eyed boy whose familiarity takes her breath away. It's her wolf. It has to be. But as winter nears, Sam must fight to stay human–or risk losing himself, and Grace, forever.
Click here to grab this book–> Shiver for Kindle only $2.99
Find more free Kindle downloads here–> Free Kindle downloads
If you don't have a Kindle yet, you can still read for free on your PC, Smartphone, or tablet with these freeKindle reading apps here–> FREE Kindle reading apps
NOTE: This book was free at the time of this posting. Pricing on Amazon can chance at any time. Please verify final pricing before downloading this item.
See more Amazon deals here–> Amazon deals
*This post may contain affiliate links. Please refer to my disclosure policy for more information