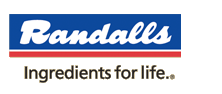 Here are my Top 10 Randalls or Safeway picks for the week! At Randalls, you can double coupons with a face value up to $.50 or triple coupons with a face value up to $.39. This applies for one "like"coupon per transaction and you must use your Randalls Remarkable card to take advantage of this promotion. If you have a Safeway affiliate store, these deals may also apply at your stores!
Click here to check out the Safeway coupon policy–>Safeway coupon policy
Here is the Randall's coupon policy–> Randalls coupon policy
Here are 10 items to add to your stockpile this week:
Colgate toothpaste (6.4 oz) is included in this deal
$.35 or $.50 off Colgate toothpaste – 4-29 SS
Final Price = FREE (regardless of coupon total) if your stores double or triple coupons! *in my market in Texas, they will double the face value up to $.50 or triple the face value up to $.39 on the first item!
Valid through Sunday, 5/13, only: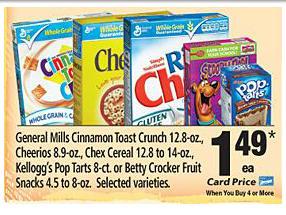 This deal is valid through Sunday, 5/13. You can get cereal for just $.99/box! You can get Pop Tarts for $1.24 each!
Buy General Mills Cinnamon Toast Crunch, Cheerios, Chex, Kellogg's Pop Tarts, or Betty Crocker Fruit Snacks – $1.49/each (when you buy 4)
$1 off 2 Cheerios cereals printable coupon
$1 off 2 GM cereals printable coupon
$1 off 4 Kellogg's Pop Tarts printable
$1/3 Pop Tarts – 5-13 RP
Get 2 jars of Barilla or Classico pasta sauce plus 2 boxes of Barilla pasta (select varieties) for just $4! That's $2 per meal!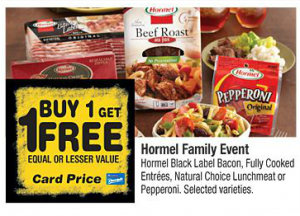 $.50/1 Hormel Natural Choice lunch meat printable coupon (you can print two per computer, the first coupon should double depending on your store's policies)
NOTE: You cannot use a coupon on the "free" item. Even without coupons, you can grab some great deals because of the BOGO free sale!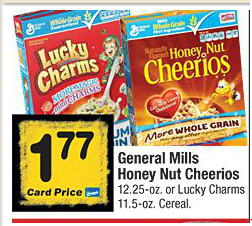 Honey Nut Cheerios or Lucky Charms cereal will be just $1.27 per box after coupon!
Click on the links below to print your coupons: these links take you directly to the "clipped" coupons!
$1 off 2 Cheerios cereals printable coupon
$1 off 2 GM cereals printable coupon
Hot Pockets or Lean Pockets – $1.89 each w/ in ad coupon
$.55/1 Hot Pockets Snackers printable coupon
Final Price = as low as $1.34/each after coupons (if Snackers are included)
Kellogg's Eggo Waffles – $1.99 w/ in ad coupon
$.75/1 Kellogg's Eggo waffles – 5-6 RP
Final Price = $1.24 each after coupons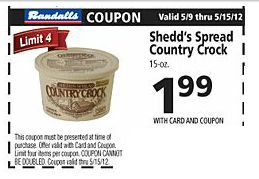 Shedd's Spread Country Crock (15 oz) – $1.99 w/ in ad coupon
$1/1 Shedd's Spread Country Crock printable coupon
Final Price = $.99 after coupons
Weight Watchers Smart Ones – 5/$10
$3/10 Weight Watchers Smart Ones printable
Final Price = as low as $1.70 each after coupon (when you buy 10)
4 day sale: Friday through Monday only

Powerade – $.69 each