As always, there are more HOT Walgreens deals that have popped up! Make sure you check out the rest of the weekly deals and scenarios for what you can get for less than $5 here.
Here are some new additions:
Buy Dove chocolate bars (3.3 oz) – 2/$3, get a $2 RR
Final Price = 2/$1 after RR ($.50/each!)
(Thanks Wild for Wags for the picture and the deal!)
Playtex Disney sippy cups (9 oz) – $3.99
$2/2 Playtex infant products – Walgreens Infant Care booklet (use code 5518 if you don't have one)
$2/1 Playtex infant product printable (sign up here and they will e-mail you the coupon within 24 hours)
Final Price = $.99 per sippy cup (when you buy 2)
(Thanks Hip2Save!)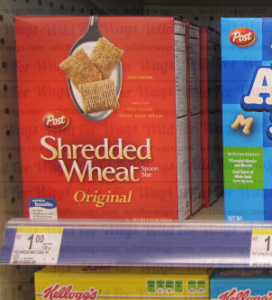 Post Shredded Wheat Original cereal (9.25 oz) – $1
$1/1 Post shredded wheat cereal – 6-26 RP
Final Price = FREE after coupon
(Thanks Mojo Savings!)
If you find a great Walgreens deal that I haven't posted about yet, e-mail me!

*This post may contain affiliate links. Please refer to my disclosure policy for more information