This is a sponsored post on behalf of Hickory Farms. I received compensation including a product and gift card. All opinions are mine. Please refer to my disclosure policy for more information.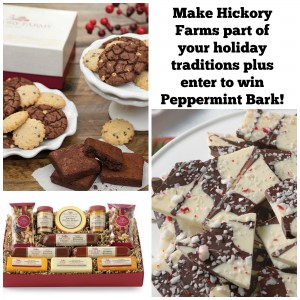 According to a national survey, nearly half of American adults agree that the holiday shopping season officially starts when they see Hickory Farms arrive at their local mall.  When I was growing up, I remember going to the Hickory Farms store at our local mall with my parents to pick out our holiday treats!  We would always get Beef Summer Sausage and the Mini Melt Away Mints (which were my favorite!).  Many Americans have a distinct memory of Hickory Farms at their holiday gatherings.  Hickory Farms is very proud to be a part of those nostalgic moments and continues to focus on and celebrate its long heritage of tradition and authentic holiday memories.
Hickory Farms is America's most famous holiday food gift brand, enjoyed by holiday shoppers seeking the perfect gifts for family and friends for over 60 years.  Now that I have a family of my own, we have continued to make Hickory Farms a part of our holiday traditions!  We have fondue every year on New Year's Eve and always have the Beef Summer Sausage as a part of that!  I was not surprised at all to hear that Hickory Farms Signature Summer Sausage has been awarded the Masters of Taste Gold Medal for Superior Taste for having the #1 Summer Sausage in America.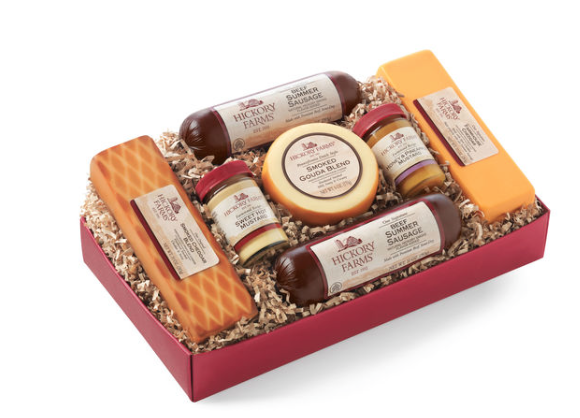 Hickory Farms products make great gifts for teachers, friends, and neighbors.  They're perfect for holiday gatherings, too!  They offer a wide variety of food gifts that are perfect for any budget and for everyone on your list this year.  Hickory Farms' food gifts are available at Holiday Market locations nationwide, on hickoryfarms.com and at leading retailers.  I love that on their site, they make it so easy to find the perfect gift.  You can shop by price, browse their specials, or look at specific food items such as sausage and cheese or fruit and nuts.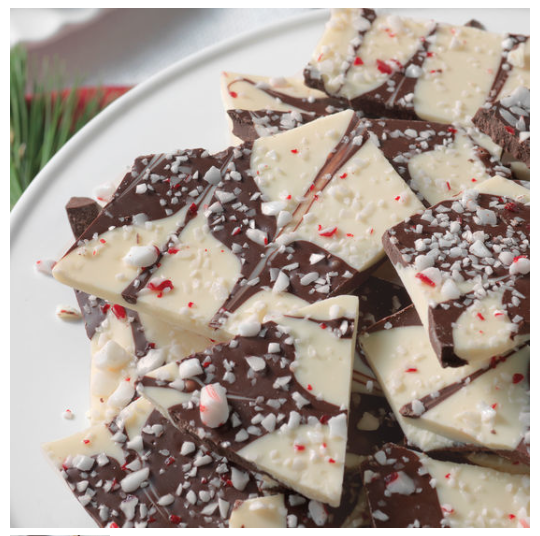 This year, I received this Hickory Farms White & Dark Chocolate Peppermint Bark from Hickory Farms to share with my family.  This product is brand new and it did not last long at all!  It's a mix of white chocolate, dark chocolate that is hand swirled with mint and crushed candy canes.  How can you go wrong with those ingredients?  I enjoyed it by itself.  My kids tried it in their hot chocolate and said it was delicious.  It comes packaged in a box with a ribbon, so it would make a great gift for neighbors, too!
Now YOU have a chance to try this Hickory Farms Peppermint Bark, too!
a Rafflecopter giveaway