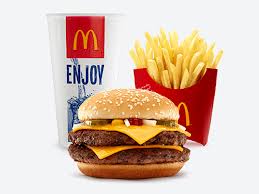 If your kids love McDonald's, don't miss this awesome new promotion from Plink! I'm all about getting the most bang for my buck including getting gift cards for eating out and shopping at my favorite stores!  Right now you can get a $10 Amazon, Target, iTunes, or Walmart gift card from Plink!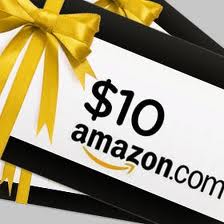 Here's how you can grab this freebie:
1.  Sign up with Plink here–> Plink McDonald's registration
You can also get a $5 bonus just for signing up (no purchase required) here–> Plink registration 
You may only choose one of these offers.  You can't redeem both on the same account.
2.  Register a credit or debit card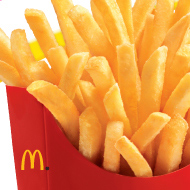 3.  Make ANY purchase at McDonald's using your registered card by Sunday, 9/8 and you'll receive enough points in your Plink account to cash out for a $10 gift card of choice!  Last time I bought a drink for $1!  You could get fries, a sundae, or an ice cream cone!  Points for your free $10 gift card will be awarded within 7 days of your purchase!
NOTE:  This promotion is for first time customers only and will not appear in your wallet if you are a current customer.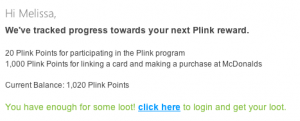 I participated in the McDonald's promotion last time and got my rewards as soon as it ended!  I used them to cash out for an Amazon gift card.  I have since earned ANOTHER $10 Amazon gift card!

I love that you can earn rewards for eating out!  I plan on saving my points and getting gift cards to use for our Christmas fund!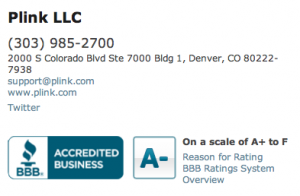 Worried about registering your card?  Your account is safe with Plink. They use bank-level encryption to secure our communications. Your personal information is never sold or shared in any way.  I check out every offer before I share it here and they also have a great rating with the BBB !  Check out their BBB status here–> Plink BBB rating
See all my current freebie posts here–> Freebies 
*This post may contain affiliate links. Please refer to my disclosure policy for more information.