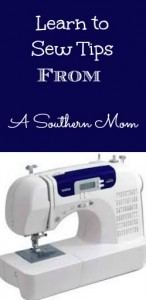 About 2 1/2 years ago, I met Heather Shaw in an online blogging networking group.  A few months later we met "in real life" at a Houston bloggers networking meet-up and she was just as nice in person as she is online!  Even though we live in the same town, technically, if you live in Houston or have been to Houston, you know that doesn't mean much!  Because we live over an hour apart (and a lot more depending on traffic), we don't get to see each other as often as I'd like.  I'm happy to call her my friend, though, and often inspired by her cute sewing projects, especially all of the fun stuff she makes for her daughter!
She somehow finds the time to keep up with two kids and two sites:  Family Friendly Frugality (where you can learn to save money and you'll find great DIY projects and recipes, too!) and A Southern Mom (where she shares recipes, experiences about parenthood, and more!).
Learning to sew has been on my bucket list for a LONG time.  I've purchased and even read some "how to" books, but I'm more of a hands on learner, and it just hasn't clicked with me yet!  Heather actually taught herself to sew, which amazes me.  It will amaze you, too, especially when you check out some of her super cute creations!
She shares some of her tips about learning to sew here–> Do you Want to Learn How to Sew a Dress?
Find out what you need to get started here–> Basic Sewing Supplies
Here are a few super cute sewing tutorials: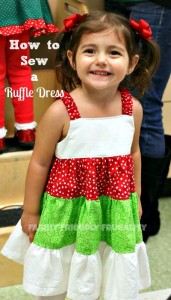 Stop by Heather's sites or visit some of her fun posts and