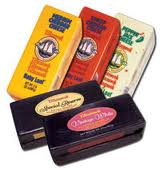 I was so excited this morning to see a printable coupon for $1 off Tillamook cheese!  I don't think I've ever seen a printable coupon for Tillamook cheese before!!  My husband was born and raised on Tillamook cheese and has convinced my kids that "daddy's cheese" is better than anything else out there!
Hurry and click here to print your coupon before it's gone–>$1 off Tillamook cheese printable coupon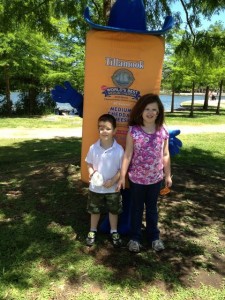 We just got to go to an event last weekend where we got to design our own grilled cheese sandwiches, meet "Loafy" and hang out with the Tillamook crew for awhile.  I won a Tillamook cheese cookbook while we were there and they have over 30 macaroni and cheese recipes that my kids can't WAIT for me to try!
For my Houston readers, you can go meet Loafy yourself and try out Tillamook cheese for FREE!  Check out the "Loaf Love Tour" schedule here–>Houston Tillamook Loaf Love Tour Schedule
Once you try it, you'll be hooked!
NOTE:  The links in this post should take you directly to the clipped coupon, but if they don't, use the zip code 75284!
*This post may contain affiliate links. Please refer to my disclosure policy for more information