Both Down AND Tide will be giving away freebies on their Facebook pages today!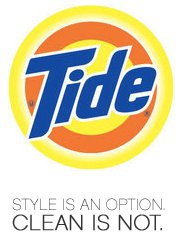 Starting at 3 p.m. EST, Tide will have 25,000 free samples of Tide Stain Release to give away!  Make sure you like their Facebook page here so you're ready to grab your free sample when it's time. This is only available if you have not gotten this sample previously!
If you miss out on the freebie today, you'll have four other chances to get one this week:
Tuesday, 6/21 – 12 pm EST
Wednesday, 6/22 – 2 pm EST
Thursday, 6/23 – 8 pm EST
Starting at 4 p.m. EST today, Downy will have 2,579 free samples of Ultra Downy April Fresh to give away. These will go FAST, so make sure you like they're page here so that you're ready to grab your freebie! If you don't grab one today, you'll have another chance on Thursday, 6/23 at 11 a.m. EST.
GOOD LUCK!  Let me know if you get anything!
*This post may contain affiliate links. Please refer to my disclosure policy for more information.