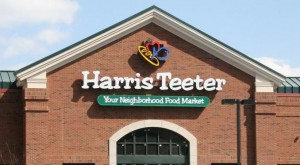 Thanks to Coupon Keri for these deals! Make sure to check out her website for a full list of deals and to create a printable shopping list. Here is a link to her post -> Coupon Keri's Harris Teeter deals
Here are a few of the deals you can get at Harris Teeter this week:
BOGO
Purina Cat Chow 3.15lb $2.89
$1.75 RP 1/27/13
Final Cost =$1.14
Arm &Hammer Cat Litter 20lb $5.99
-$3.50/1 Printable
Final Cost =$2.49
LaCroix Sparkling Water, 12 pk $2.49
$1/1 LaCroix Sparkling Water printable
Final Cost =$1.49
OTHER
Del Monte Fruit Naturals Cups, 7 oz $1.00
$0.50/1 Del Monte Fruit Naturals Mango Cup printable
50¢ Mango Evic = FREE plus $0.50 MM!
Johnsonville Breakfast Sausage, 12 oz $3.50
$0.75/1 Johnsonville Breakfast Sausage printable
$0.75/1 Johnsonville Breakfast Sausage, exp. 5/31/13 (SS 03/17/13 R)
$1/2 Johnsonville Breakfast Sausage, exp. 5/31/13 (SS 03/17/13)
$0.75/1 Johnsonville Breakfast Sausage, exp. 5/31/13 (ALL YOU Mar '13)
$0.75 (IbottaDeposit)
Final Price $1.25
Edy's Fruit Bars $2.50
$2/3 Edy's Outshine Fruit Bars or Edy's Fruit Bars, exp. 5/12/13 (SS 03/17/13)
$1/1 Edy's Outshine Fruit Bars or Edy's Fruit Bars, exp. 5/12/13 (SS 03/17/13)
$2/3 Dreyer's Fruit Bars or Outshine Fruit Bars, exp. 5/12/13 (SS 03/17/13 R)
$1/1 Dreyer's Fruit Bars or Outshine Fruit Bars, exp. 5/12/13 (SS 03/17/13 R)
$1/1 Dreyer's Outshine Fruit Bars (Ibotta Deposit)
Final Price $0.50
International Delight Creamer, 16 oz $1.67
$1/2 International Delight Creamer Product, exp. 4/30/13 (RP 03/17/13 R)
$0.55/1 International Delight Creamer printable
$0.55/1 International Delight Creamer Product, exp. 4/30/13 (RP 03/17/13)
Final Price $0.57
Eggland's Best Eggs, dozen $3.00
$1/2 Eggland's Best Eggs, exp. 4/27/13 (SS 01/27/13 R)
$0.50/1 Eggland's Best Product (Ibotta Deposit)
$0.50/1 Eggland's Best Eggs, exp. 4/27/13 (SS 01/27/13 R)
Final Price $1.50
Capri Sun, 10 pk $2.00
30¢ Printable (no longer available)
$1/1 Capri Sun Original (Ibotta Deposit)
Final Price $0.40
Quaker Chewy Bars $2.00
$1/2 Quaker Product, exp. 6/30/13 (ALL YOU Feb '13)
$0.75/1 Quaker Big Chewy, Chewy Yogurt Granola or Soft Baked Bars, exp. 5/18/13 (RP 04/14/13 R)
Final Price $0.50
Aquafresh Extreme Clean Toothpaste, 5.6 oz $1.99
$1/1 Aquafresh Extreme Clean, exp. 6/14/13 (RP 04/14/13)
50¢ evic Final Price $0.49