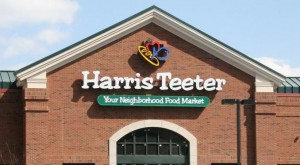 Harris Teeter will be doing TRIPLE coupons this week starting 4/24. During Triple coupons, they will triple a coupon valued up to $0.99. That means if you have a coupon for $0.75, it will triple and take off $2.25. Please remember that there is a limit of 20 coupons tripled per day and a limit of 3 of the same item. Also, there is a limit of 1 Harris Teeter card per Household.
Thanks to Coupon Keri for these deals! Make sure to check out her website for a full list of deals and to create a printable shopping list. Here is a link to her post -> Coupon Keri's Harris Teeter deals
Here are a few of the deals you can get at Harris Teeter this week:
FREE
Dixie Crystals Granulated Sugar $2.19
$0.75/1 Dixie Crystals Product-Granulated, Poly Light Brown, Dark Brown, Powdered, or Redi-Measure Light Brown Sugar printable
Final Cost = FREE
Fiber One 80 Calorie Chocolate $2.50
$0.75/1 Fiber One Original, Fiber One Honey Clusters, Fiber One Raisin Bran Clusters, Fiber One Caramel Delight, Fiber One Frosted Shredded Wheat, Fiber One 80 Calories, Fiber One Nutty Clusters & Almonds, Fiber One 80 Calories Chocolate printable
$0.75 e-Vic Coupon
$0.75/1 Fiber One Cereals (SavingStar Deposit)
Final Cost = FREE plus MM!
Hidden Valley Ranch Dip Mix $1.89
$0.75/1 Hidden Valley Sandwich Spread or Dip, exp. 7/21/13 (SS 04/21/13 R)
Final Cost = FREE
Ortega Seasoning taco Sauce Shells $1.50
$0.50/1 Ortega Product, exp. 6/30/13 (SS 04/21/13)
Final Cost = FREE
Sister Schubert's Dinner Rolls $2.14 (if sale cont)
$0.75/1 Sister Schubert's Product, exp. 5/24/13 (SS 03/24/13 R)
$0.75/1 Sister Schubert's Homemade Rolls printable
Final Cost = FREE
CHEAP
Tobasco $1.89
$0.60/1 Tabasco Flavor, exp. 4/28/13 (SS 03/17/13 R)
$0.50/1 Tabasco Flavor, exp. 4/28/13 (SS 03/17/13)
Final Cost = $0.09
Cheerio's Multi-Grain Cereal $4.19
$0.85/1 Cheerios Multi-Grain or Multi-Grain Cheerios Peanut Butter Cereal printable
$0.75 e-Vic Coupon
$0.75/1 Cheerios Multi Grain Cereal or Peanut Butter Multi Grain Cereal (SavingStar Deposit)
Final Cost = $0.14
Tony's Pizza $1.39
$0.75/2 Tony's Product, exp. 4/30/13 (SS 03/10/13 R)
Final Cost = $0.26 ea
Purina Whisker Lickin's $1.50
$0.75/2 Purina Whisker Lickin's Cat Treats, exp. 5/3/13 (SS 03/03/13 R)
$0.75/2 Purina Whisker Lickin's, exp. 4/27/13 (RP 01/27/13 #2)
Final Cost = $0.37
Kellogg's Nutri-Grain Bars 2.50
.70/1 RP 3/3
Final Cost =.40
Diet Coke 20 oz $1.69
$0.75/2 Printable
Final Cost = $0.57 ea
Truvia 40ct $4.45
$0.75/1 Truvia Natural Sweetener or Truvia Baking Blend with Sugar printable
$0.50 e-Vic Coupon
Final Cost = $1.70