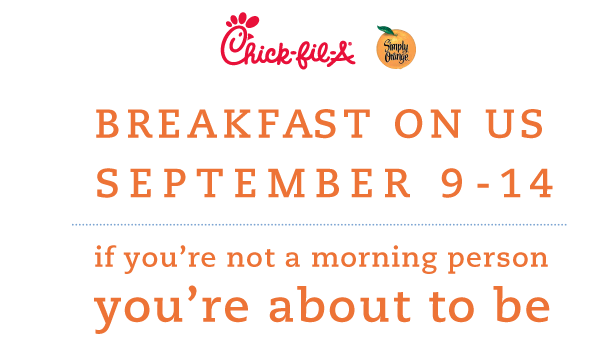 My family LOVES Chick Fil A and we love it even MORE when it's FREE! Right now you can reserve a FREE breakfast entree between September 9th and 14th!  We have take advantage of free food offers at Chick Fil A many times and there are no strings attached!

1.  Click here to make your reservation–> Chick Fil A Free Breakfast (you will be asked to choose a location and a time)
2.  Choose one of the entrees shown above!
3.  Print your e-mail reservation and visit your local Chick Fil A on your reserved date and time!  It's so easy!
Please note that this offer may not be available at all locations.  If it's not at your location this time, maybe it will be next time!
*This post may contain affiliate links.  Please refer to my disclosure policy for more information.