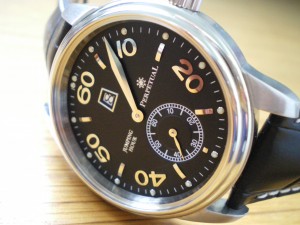 Now that the holidays are over, we could all use some extra cash!  I often have people ask me about legitimate ways to earn money from home.  In just one hour each day, you can earn gift cards and money for your family each month!  We all can find an hour somewhere in our day, right?
Here are your "Power Hour" earning tips:
1.  If you haven't already,
sign up for Swagbucks
. You'll earn
Swagbucks
for searching online, watching videos, and completing surveys, offers, and polls.  You can exchange your
Swagbucks
for Paypal cash or for gift cards to Amazon, Chili's, Home Depot, Old Navy, Papa John's and MORE!  It's easy!Click here to register if you haven't already–>
Swagbucks registration
Complete these tasks daily:  15 minutes
Click on the toolbar – 1 point
Daily Poll – 1 point
NOSO (you don't have to complete any offers to earn Swagbucks!) – varies, but 2-5 points on average for me
Search online – I typically earn 5-9 points per search (I have the best luck early in the morning or late at night)
Complete other tasks if you have time:  watch Swagbucks TV, complete "tasks" and complete surveys
*Just by doing these tasks each day, you should be able to earn at least one $5 Amazon gift card in a month's time.  If you spend more time on it, you'll earn more gift cards!
2.  Click on the "Super Lucky" button on Superpoints – 10 minutes
If you haven't signed up for Superpoints yet, it's invite only, but you can send me an e-mail (melissasbargains@gmail.com) and I'll send you one!
Like Swagbucks, I tend to have more "luck" when I click early in the morning or late at night.  Make sure you join me on Facebook for "Superpoints Sundays" and "Wild Wednesdays" where you'll have a chance to share your invite link and earn even more Superpoints!
*Just by clicking on the Super Lucky button and clicking through your "Super Lucky e-mails" you can easily earn enough for a $5 Amazon gift card in a month's time!  If you watch the videos, you can earn even MORE points!
3.  Sign up for MyPoints and read through their daily e-mail offers – 5 minutes
Click here to register for MyPoints if you aren't registered already–>MyPoints.com registration
You do not need to COMPLETE the offers unless you want to, but you usually earn anywhere from 5 to 25 points just for clicking "get points" in the e-mails!  I usually earn enough for a $10 gift card every 2-3 months just by doing this.  It won't make you rich, but it's nice to have those extra gift cards for eating out or a trip to Walmart or Target!
4.  Sign up for reputable survey sites and complete the surveys you receive in your e-mail – 30 minutes (this will vary from day to day based on the survey offers you have received)
If you're looking for reputable survey sites, here are a few that I LOVE:  click on the links to find out more about them!  These are all sites that I have personally worked with and had great experiences with!  I typically earn a minimum of $50 per month completing surveys.  This will vary for everyone based on the time you have to commit to completing surveys, how quickly you can complete the screeners so you will qualify, and whether or not you are a part of the demographic they are looking for.
Register for Survey Spot here–>Survey Spot registration  
Register for Opinion Outpost here–>Opinion Outpost registration 
Register for Global Test Market here–>Global Test Market registration
I can't wait to hear about your results!!!  PLEASE NOTE:  The dollar amounts listed here are minimums that you should be able to easily earn each month.  If you are committed, you can easily earn a lot more!  The point is that you can earn extra cash each month for a very small amount of time and once you start doing this consistently and get the hang of it, you will be able to do it all much faster!