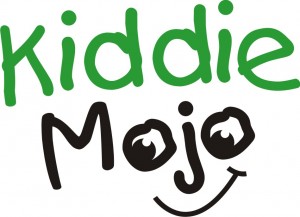 I'm excited to introduce you to Kiddie Mojo – our latest Business of the Week!
Think back to your childhood when life was easy and your main decisions consisted of whether you were going to play kick ball or hide and seek. It was a time of no bills and no stress! If reminiscing about "the good old days" puts a smile on your face, you'll want to check out Kiddie Mojo. They're all about helping you re-capture the "essence of childhood."
Kiddie Mojo has a little something for EVERYONE (from infants to adults) to help capture that feeling! This month is also customer appreciation month, so you'll get a free gift with your order plus shipping is free on orders of $75 or more!
To kick off their Business of the Week celebration, Kiddie Mojo wants to give away a $10 Amazon gift card to one of their fans! To enter to win, all you need to do is "like" them on Facebook (it's easy if you just click on the link above!) and then click here to fill out the entry form. When they get to 250 "likes" they'll give away the gift card! The winner will be chosen via random.org.
Make sure you stop by Kiddie Mojo's page and tell them hello from Melissa's Bargains!
DISCLOSURE: This is a paid advertisement sponsored by Kiddie Mojo. Although Kiddie Mojo paid for this advertisement, this post was written independently by me. If you are interested in being the "Business of the Week" please check out this post here.