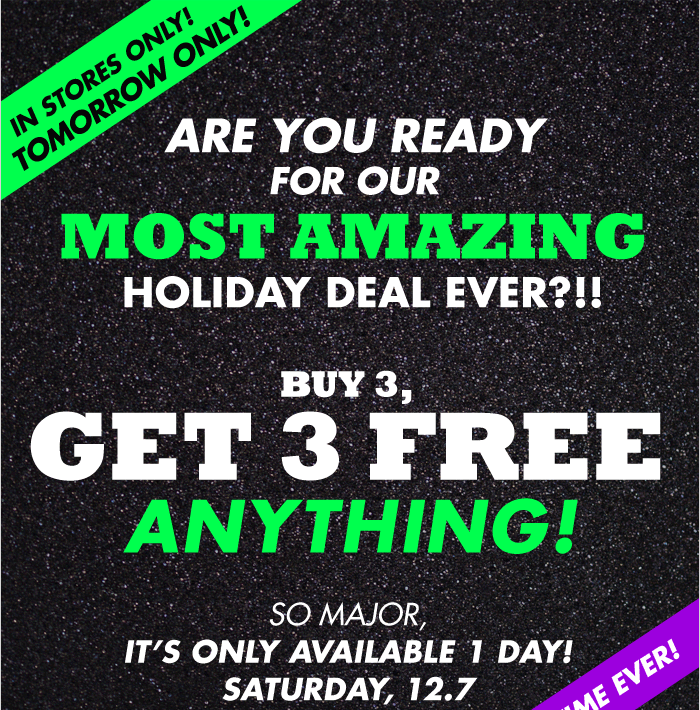 Bath & Body Works is having an UNHEARD of sale today! For the first time EVER, buy 3 of ANYTHING in the store, score 3 free!  I recommend that you get to your store WHEN THEY OPEN because I have a feeling it's going to be CRAZY!  This is a GREAT time to stock up on gifts for teachers, neighbors, friends, and maybe get a few extras for YOU!
Here are some coupons you may want to print before you go:
Some things to be aware of:
It appears that details about this offer were distributed by e-mail.  Not all stores may be participating.  It's a good idea to call your store before you go.
Since this is the first time EVER that this promotion is being offered, I don't know for sure that everything really means everything (gift sets, etc.)
Typically on these promotions, the less expensive items will be the "free" items, so it's always good to try to find 6 items that are relatively close in price.
You may or may not be able to use coupons with this promotion.  Reportedly the e-mail says no exclusions apply, but from my experience, sometimes stores set their own rules!
HAVE FUN and let me know what deals you score!  I will be updating as I get more information!