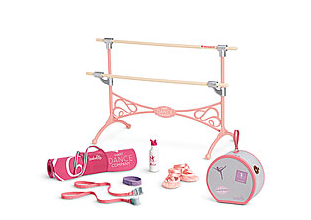 A HUGE Thank You goes out to my reader Andrea for giving me the heads up on this one!  Today at 7 AM CT, a code will be released for a discount on American Girl Isabelle Dance Bar & Case!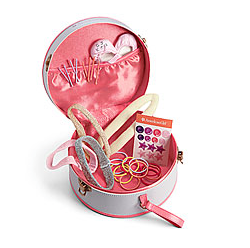 You can also score a deal on Isabelle's Dance Case!
The code will be released here, so be READY–> Jill's Deals & Steals
There may be other deals, too!  You never know!  In the past, there have been AMAZING deals on American Girl dolls and accessories!  I will keep you posted and let you know when the deal goes live!  These deals are available through 12/11 only, while supplies last.  Based on my experience with other sales like this one, they won't last through today!

In the meantime, you can also score 50% off select Daily Deals items!  They've got some super cute doll outfits and accessories!