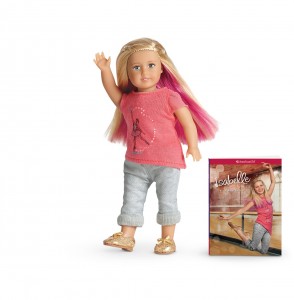 HEADS UP:  An American Girl Doll Sale is coming to Jill's Deals & Steals today!  In the past, when they have offered these sales, I have been able to score American Girl Doll sets (including extra accessories or clothing) for $55-$60!  The details on what will be offered are not live yet, but I wanted to give you a heads up so you can be watching for it!
Here are my tips to be able to score the best deals:
1.  Make sure you have an American Girl profile already set up (including your payment information).  I cannot tell you how many times I have readers tell me that they have had items in their cart that sold out while they were checking out and trying to enter the payment details!  Create your profile here–> American Girl account registration
2.  These deals typically go live around 9 am ET.  Make sure you check out the Jill's Deals and Steals page to grab the link for when the sale is live!
3.  BE PATIENT.  The site will be slow or will crash.  Keep refreshing.  If at first you don't succeed, try again.  Also, typically they replenish the supplies when the show goes live on the west coast (around 9 am PT).
These deals DO NOT last long, so be ready to shop, shop, shop!  Good luck and let me know what you get!