This post contains affiliate links.  Please refer to my disclosure policy for more information.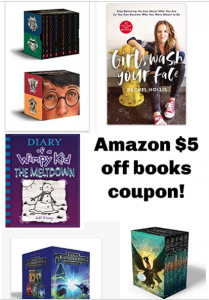 NOTE:  This post has expired, but you can still get great books ideas here!!
Don't miss out on this Amazon $5 off $15 books coupon!! It ends TOMORROW!  I always recommend buying boxed sets for greater savings when this code comes along!
Use code PRIMEBOOK19 at check-out to save $5 off your $20 purchase through midnight on 7/16/2019
Books MUST be sold and shipped by Amazon for the code to work
Your total must be over $15 to use the coupon code
The coupon is one time use
Here are some popular books YOU might enjoy using this code:
I've heard so many things about Rachel Hollis' new book – 
Girl, Wash Your Face
and it's on my summer "to read" list.
Also check out 
The Magnolia Story
 by Chip and Joanna Gaines!
Here are some great deals you can take advantage of using this code:  my kids and I have read all of these and recommend them!
BOARD BOOKS FOR TODDLERS AND PRESCHOOL KIDS: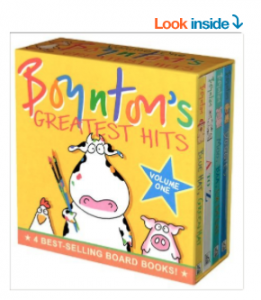 We LOVED the Sandra Boynton books when my kids were little!  I kept a few of our favorites because it was so hard to part with them!
Boynton's Greatest Hits Volume 1
Boynton's Greatest Hits Volume 2 
Buy both sets and use your coupon to save more!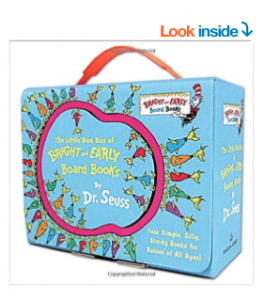 You can't go wrong with this Dr. Seuss board books boxed set!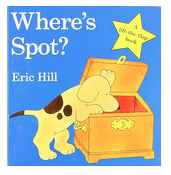 The Eric Hill "Spot" books were another favorite with my kids!  I read them so many times that I still have them memorized.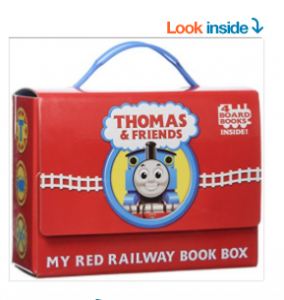 My son LOVED this Thomas boxed set! I finally passed them on to someone else about a year ago. This was another set that we read so many times that I memorized them!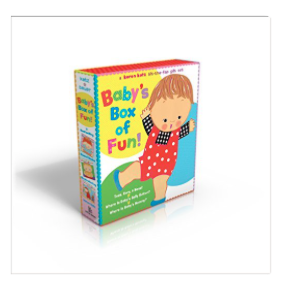 The Karen Katz books are so cute, too!  They're great for bedtime routines, teaching your little one about body parts and more!
FOR BEGINNING ELEMENTARY READERS: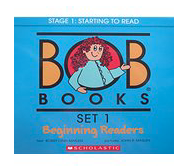 I taught both of my kids to read using Bob Books!  Prices on the boxed sets start at $10.69, so you can get a few and then use the promotional code!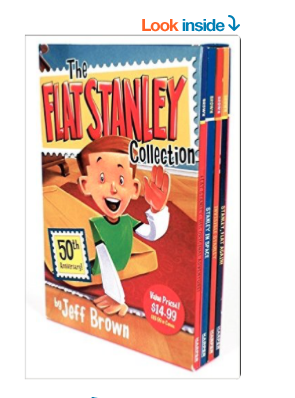 Flat Stanley Boxed Set (4 books)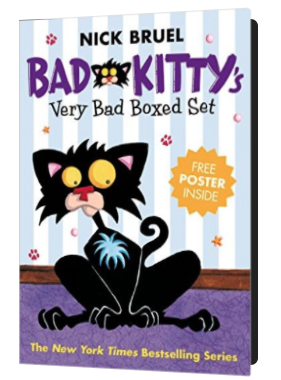 Bad Kitty Boxed Set #1 (3 books) 
Bad Kitty Boxed Set #2 (3 books) 
**Buy both sets!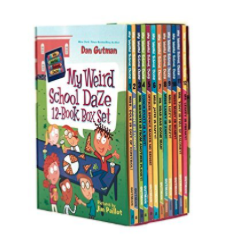 My Weird School Daze Boxed Set (12 books)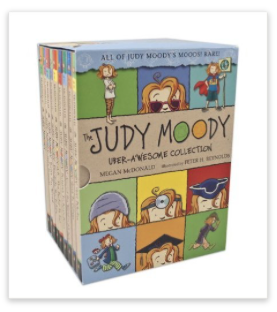 Judy Moody Boxed Set (9 books)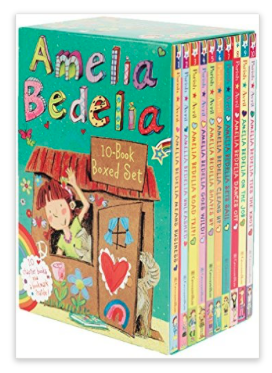 Amelia Bedelia Boxed set (10 books)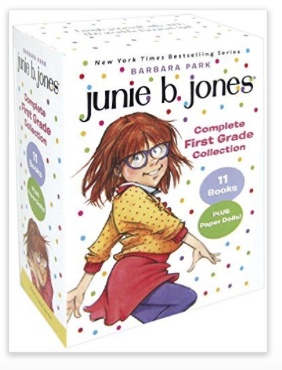 Junie B Jones Complete First Grade Collection (10 books plus paper dolls)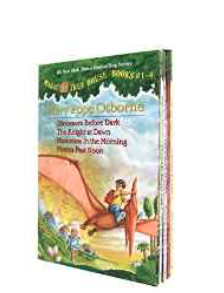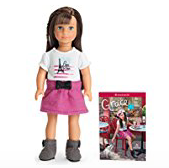 The American Girl Mini Doll & Book sets are classified under the children's book section, so the code works on them, too!  These are regularly $25 EACH at American Girl stores!  These make GREAT stocking stuffers!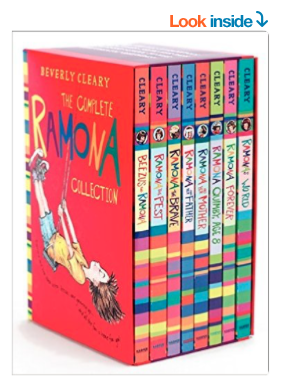 The Complete Ramona Quimby Boxed Set (8 books)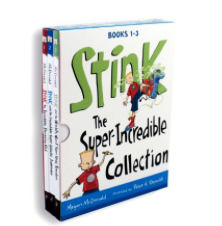 Stink Boxed Set #1 (3 books) 
Stink Boxed Set #2 (3 books) 
Stink Boxed Set #3 (3 book) 
Buy more than one set!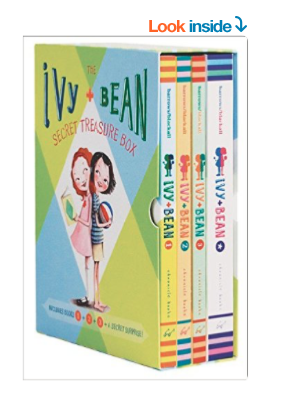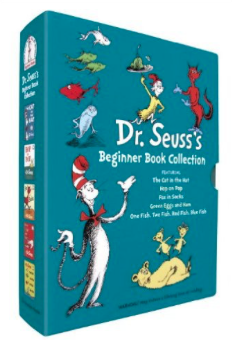 Five Dr. Seuss Classics just $22.97 with the promotional code!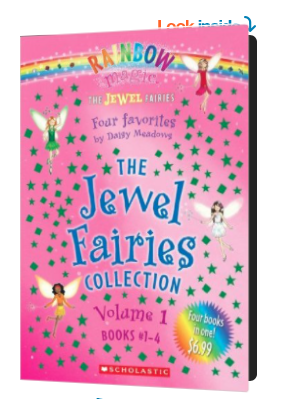 Rainbow Magic Fairies Boxed set (4 books)
FOR TWEENS: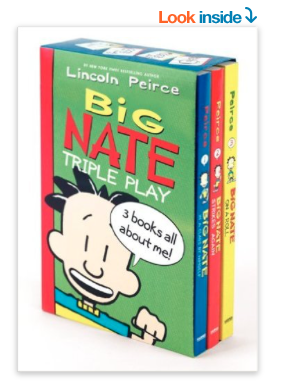 Big Nate Boxed Set (3 books)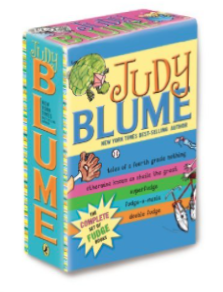 Judy Blume's Fudge Boxed set (5 books)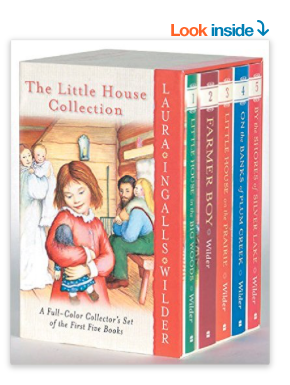 Little House on the Prairie Boxed set (5 books)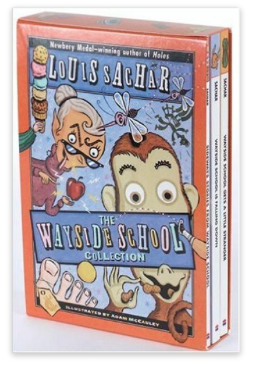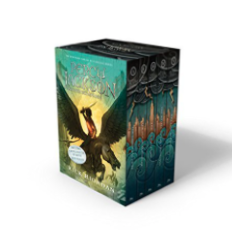 Percy Jackson & The Olympians Boxed Set (includes 5 books) 
Warriors Series 1 Boxed Set (six books) 
Warriors Series 2 Boxed Set (six books) 
Warriors Series 3 Boxed Set (six books)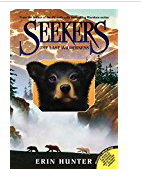 Seekers Series – there is not a boxed set for this series, but it is written by Erin Hunter, who also wrote the Warriors series.  My daughter just finished this series and LOVED it!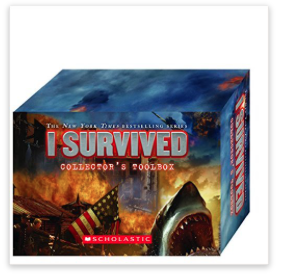 I Survived Collector's Toolbox (includes 10 books)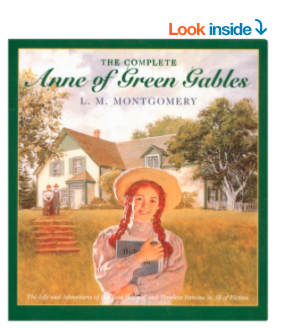 Anne of Green Gables Boxed Set (8 books)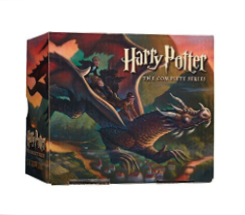 Harry Potter Boxed Set (Books 1-7)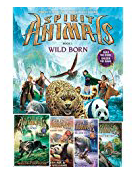 Spirit Animals – there is not a deal on a boxed set for these, but both of my kids have really enjoyed this series if you want to buy individual books!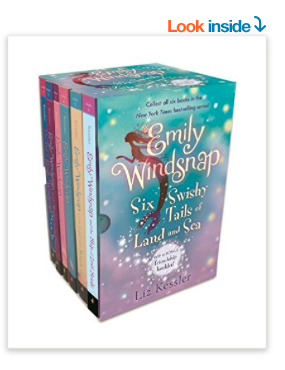 Six Swishy Tails of Land And Sea – Emily Windsnap series – my daughter really enjoyed this series!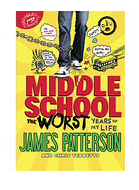 My son is 10 and has always been a reluctant reader.  He absolutely LOVES these James Patterson Middle School books!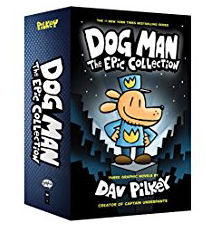 Dog Man boxed set (books 1-3)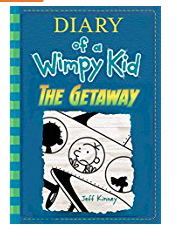 The Diary of a Wimpy Kid books are always a hit!  Check out these Diary of a Wimpy Kid boxed sets for even bigger savings!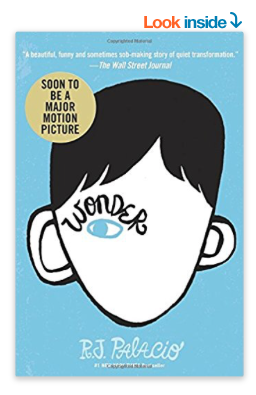 Even if you've seen the movie, I still recommend reading Wonder.  I read it with my kids this year and it's awesome!  I just bought Auggie & Me:  Three Wonder Stories for my kids as well!  If you enjoyed Wonder, check out Ugly, too!  It's a similar concept.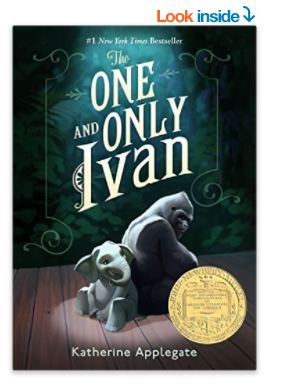 My son doesn't love reading but he couldn't put The One and Only Ivan down.  He actually told me to "be quiet" because he was reading one day!  My daughter loved it too when she was his age!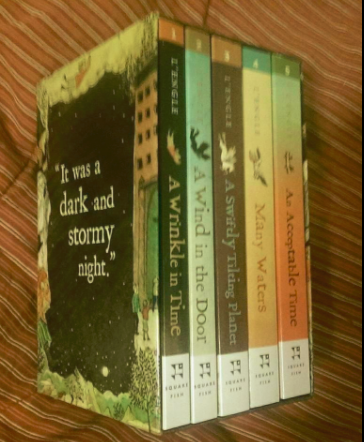 A Wrinkle in Time will be released as a movie soon.  I bought the boxed set, which includes FIVE books and I was able to include another book, too, so that I could use the coupon.  I added Crenshaw (written by Katherine Applegate, who also wrote The One & Only Ivan).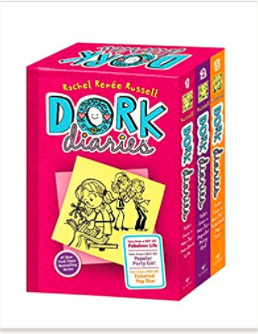 I know this is a favorite among my nieces right now.  Get a Dork Diaries Boxed set for only $10!  Even less if you've got the coupon still!
FOR TEENS: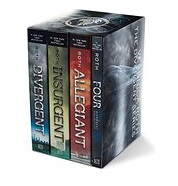 Divergent Boxed Set (4 books)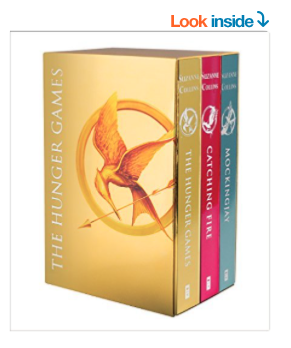 The Hunger Games Boxed Set (3 books)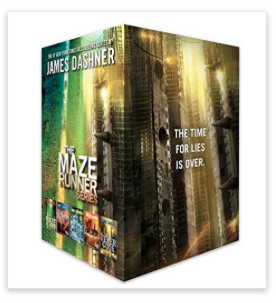 Maze Runner Hardcover Boxed Set (5 books)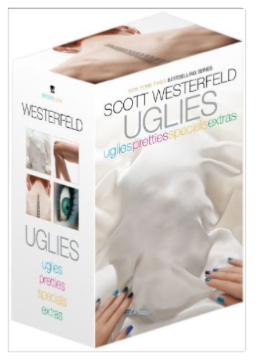 Uglies Boxed set (4 books)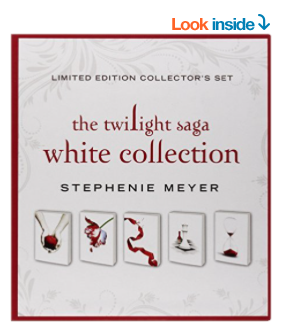 The Twilight Saga (4 books)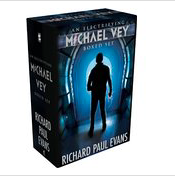 Michael Vey series – there's not a deal on the entire boxed set, but you can buy a partial boxed set or individual books!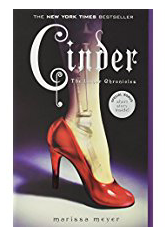 My daughter really enjoyed the Cinder series.  There is a boxed set, but it looks like it is cheaper to buy the individual books right now.
The Giver boxed set is the lowest I've seen it!  I just bought it for my daughter!
See more Amazon deals here–> Amazon Deals
Amazon pricing can change at ANY time!! Always verify final pricing before completing your purchase.
Make sure you join my group on Facebook to stay in the loop–> Melissa's Bargains on Facebook