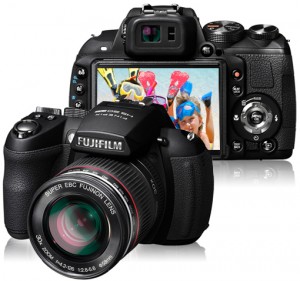 1SaleADay is having a HOT flash sale on cameras!  You can save up to 91% on popular brands such as Canon, Fuji, Kodak, and Panasonic!   The best part is that you can also get free shipping on flash sale items!
Click here to shop this sale and get cash back from ShopAtHome.com–>1SaleADay flash camera sale
NOTE:  You must be logged into your 1SaleADay account in order to access the flash tab!
Here are some of the deals you'll find: there are many more on the site!
Canon Rebel T3 Kit – $429.99 (regularly $699.99)
Canon Rebel T3i Kit -$679.99 (regularly $949.99)
Fuji Fine Pix 12 MP – $69.99 (regularly $499.99)
Fuji FinePix 16 MP – $299 (regularly $1499)
Fuji FinePix 14 MP – $64.99 (regularly $399.99)
Kodak PlaySport ZX3 HD – $59.99 (regularly $259.99)
Kodak EasyShare 14 MP – $79.99 (regularly $299.99)
Kodak Play Touch Zi10 HD – $49.99 (regularly $299.99)
Panasonic SLR kit – $449.99 (regularly $849.99)
PalmClix 3-in-1 camera – $4.99 (regularly $49.99)
Sylvania camcorder – $14.99 (regularly $119.99)
*This post may contain affiliate links. Please refer to my disclosure policy for more information