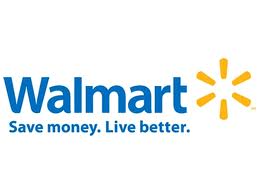 If you shop at Walmart, here are 10 more deals that you can find for under $1 this week!  Don't forget to check out the rest of the deals for the week here–> Walmart Top free and cheap deals for the week of 5/13   
FREEBIES:  
Purina Beneful Dog Food Trial: $1.00 each
$2/1 Purina Beneful Dog Food, exp. 5/27/12 (SS 04/29/12 R)
Final Price = $1 moneymaker!
Wet n' Wild Lipstick, Eye Pencil or Nail Polish – $.93 each
$1.00 off ANY Wet n Wild Product, Exp. 6/30 (RP 05/13/12)
Final Price = $.07 moneymaker! (yes, Walmart gives overage!)
UNDER $1: 
Banquet Fruit Pies – $.88 each
$1.00/4 Banquet Fruit Pies coupon
Final Price = $.63 each after coupon (when you buy 4)
Betty Crocker Potato Pouch – $.74 each
$.50/2 Betty Crocker Potatoes, exp. 5/19/12 (SS 03/25/12)
Final Price = $.49 each after coupon (when you buy 2)
Dole Canned Pineapple 8oz – $.78 each
$.50/2 Dole Fruit Cans, exp. 5/20/12 (SS 03/25/12)
$.50/3 DOLE Pineapple printable
Final Price =  as low as $.53 each after coupon (when you buy 2)
Dole Smoothie Shakers – $1.50 each
$1.25 off 2 Dole Smoothie Shakers coupon (watch video!)
Final Price = $.87 each after coupon (when you buy 2)
Hunt's Snack Pack (4 ct) –  $1
$1 off 3 Hunt's snack packs coupon
Final Price = $.67 each (when you buy 3)
Ritz Crackerfuls Single Pack – $.88 each
$1/2 Ritz Crackerfuls, exp. 6/30/12 (SS 04/01/12 R)
Final Price = $.38 each after coupon (when you buy 2)
STP Gas Treatment –  $1.68 each
$1/1 STP Gas Treatment coupon
Final Price = $.68 each after coupon
Yoplait Greek Yogurt – $1.00
$.50/2 Yoplait Greek yogurt coupon
$.50/2 Greek yogurt cups  exp 5/19 (SS 3/25)
Final Price = $1.50 for 2 after coupon ($.75 each)
(Thanks I Heart the Mart!)
*This post may contain affiliate links. Please refer to my disclosure policy for more information