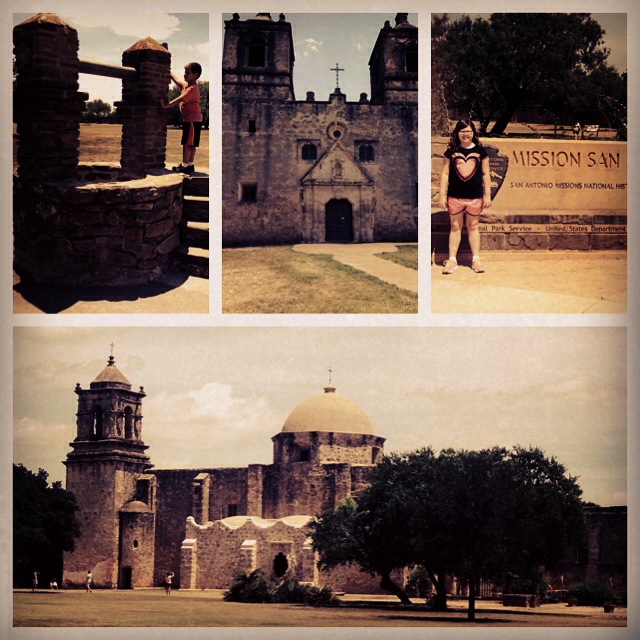 San Antonio is one of my family's favorite getaways and it's a perfect day trip from Houston!  It's only a three hour drive from Houston, and there are plenty of things to see and do even if you're on a budget.  When my family was on a very tight budget, we planned a quick trip to San Antonio to visit all of the San Antonio Missions.  My kids had both just finished studying Texas history in school, and they really enjoyed being able to see some of the things that they had learned about.  I'm a history buff, too, and have fond memories of visiting the Ysleta Mission and Socorro Mission growing up in El Paso.  Even though we didn't spend much money, this ended up being one of their favorite vacations!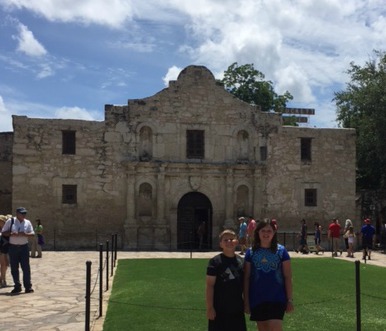 When most people hear "Texas History" the Alamo is one of the first places that comes to mind.  I can still remember my first visit when I was 8 years old.  You can visit the Alamo for free, or you also have the option of purchasing an audio tour (currently $7 per person) or a guided tour (currently $15 per person).  Both tours offer discounts for military personnel.  We haven't tried either tour because there are plenty of free activities you can take advantage of:
Free history talks in the Cavalry Courtyard (15-20 minutes plus 10 minutes for questions & answers)
Live living history demonstrations including firing demonstrations, fire starting, leather working and more! (15-20 minutes)
Crossroads of History film (17 minutes) – it is indoors, so a great way to learn about the history of the Alamo and get a break from the heat!
Alamo Church (20 minutes)
Alamo Long Barracks Exhibition & Museum – exhibits vary (20 minutes)
Here are some tips for your Alamo visit:
Check the events calendar and daily programming calendar before your visit to find out what activities will be taking place.  Hours vary throughout the year, so make sure you check on open and close times, too!
Review the Rules of Reverance prior to your visit and prep your children for expectations while on the grounds
Arrive early – this is especially true if you have young children!  You may have to wait in line and the lines get longer as the day goes on.
Stay hydrated – during the summer months, it will be HOT!  Bring water with you.  There are also vendors who sell food and drinks on site.
Allow enough time for your visit.  You really need 1 1/2-2 hours to see everything, especially if it is busy and you have to wait to see things.
Once you're done visiting the Alamo, check out these missions, too: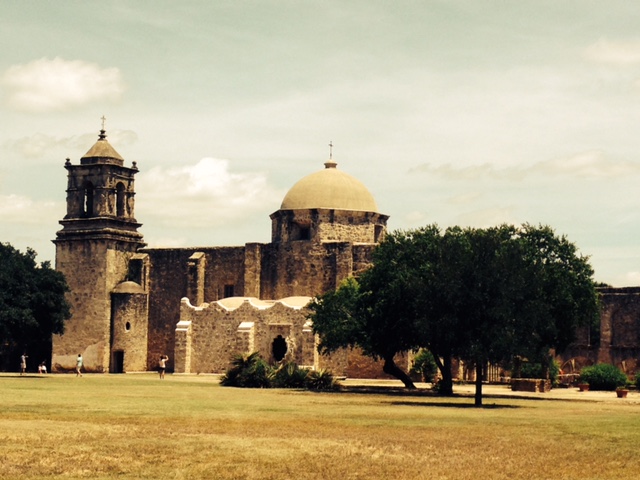 Mission San Jose – Next to the Alamo, this is probably my favorite mission to visit.  It was almost fully restored in the 1930s and allows visitors to experience what the mission actually looked like when it was fully functioning.  We spent the most time here (about an hour and a half).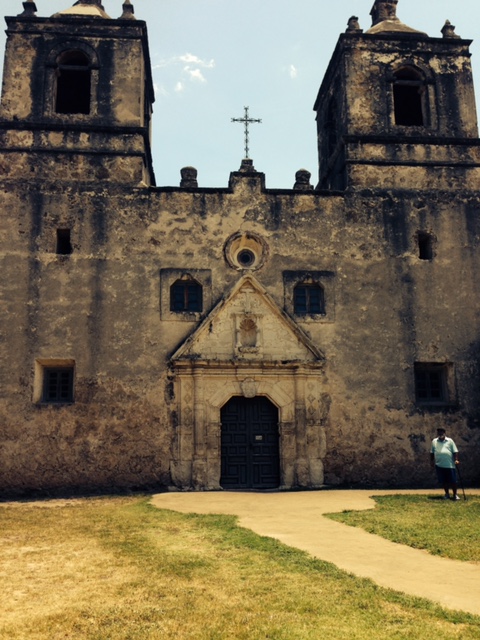 Mission Concepcion is the oldest unrestored church in the country and you can still view remnants of the fresco artwork that once covered the walls.
These two missions are smaller and only take about 30 minutes to visit:
Park rangers offer free tours at each of these four missions on a daily basis!  Check the website prior to your visit or stop by the visitor center or information center on site to find out about tour times.  All four missions have current fully functioning chapels, too!
If you've got time to spare, and you enjoy nature, make sure you visit Brackenridge Park!  They've got playgrounds plus you can feed the ducks, check out the birds, or just take a walk and enjoy the fresh air.  While you're there, make sure you also take time to check out the Japanese Tea Gardens.  A fun and easy way to check out the entire park is via the San Antonio Zoo Eagle Train ride.  It's just $3.50 for every 3 and older and children under 3 are free!
If you have not been on a Rio San Antonio River Tour, it's definitely worth budgeting the time and money to check it out!  The cruises are about 35 minutes long and will take you along approximately 1.5 miles of the San Antonio River Walk.  Tickets are $4 for children (ages 1-5) and $10 for everyone else.
If you're traveling around town, you can also check out the Via Streetcar, which provides transportation to and from popular attractions including the San Antonio Historic Missions, Brackenridge Park, Japanese Tea Garden, San Antonio Botanical Gardens, Witte Museum, and more!  It's only $1.10 to ride and $4 for a day pass!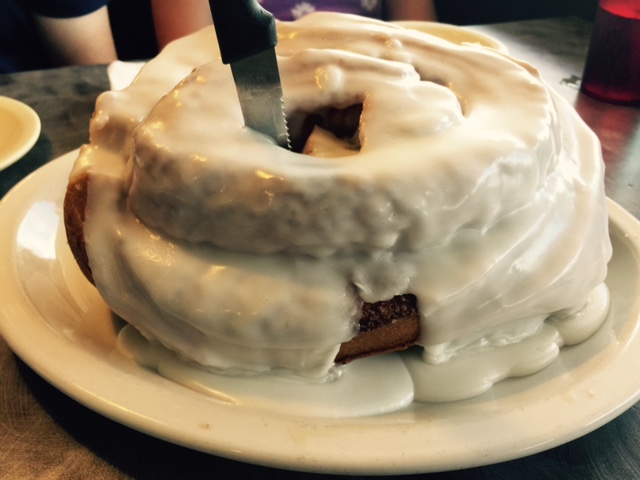 If you're looking for somewhere to eat where you can stay on budget, Lulu's Bakery & Cafe isn't too far away and it's home to the famous 3 pound cinnamon roll that was featured on Man vs Food.  They also have a famous 21 ounce Texas Ranger chicken fried steak that has been rated one of the top chicken fried steak meals in San Antonio!  If you can finish it in less than 12 minutes, it's free!  We've had the cinnamon roll several times, and it's delicious!  Our family of 4 can only get through about half of it in one sitting.  We've loved everything we've tried from their breakfast, lunch, and dinner menu.
If you're craving Tex Mex or just want a sweet treat, you can't go wrong with Mi Tierra Cafe Y Panaderia.  I've been going there since I was a child and I've never been disappointed, but if you're planning on sitting down and eating a meal, be prepared to wait!
A family of four can do all of the activities included here for $100 or less and you'll make some great memories as well!  Be sure to check out my post for more ideas about fun and cheap things to do with kids in San Antonio.  For even more ideas including discounts on hotels and attractions, make sure you check out Visit San Antonio.
NOTE:  I was not compensated for this post in any way and there are no affiliate links in this post.  I just wanted to share some of my family's favorite places to visit in San Antonio!