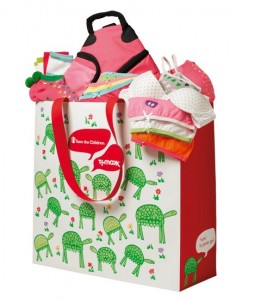 The expense of back to school shopping can add up quickly!  Here are five tips to help you save money on clothes as you start your back to school shopping!
1.  Set a budget ~ It's not always fun to create a budget, but it helps to alleviate a lot of stress down the road!  Consider your monthly income and expenses, decide how much you have to spend, and stick to it!  It helps if you use cash only.  Also, if you have any gift cards you can use, add those in!
2.  Sign up for e-mail offers from your favorite stores ~ Most stores have some sort of e-newsletter and many of them send great valuable offers by e-mail.
Here are a few to sign up for: be sure to check the websites for other retail stores that you love!
-Carter's
-JC Penney
-Kohl's
-Old Navy
-Osh Kosh
3.  Combine coupons with sale prices ~ Watch for sales on the items you need and combine the sale prices with coupons.  Many stores also offer a 7 day price guarantee, which means that if the price drops within a week of your purchase, they will give you the price adjustment in cash.    Also, if you are shopping online, don't forget to shop through a cash back site to save even more!  Sometimes theses sites have special coupon codes available when you shop with specific reatilers. Ebates is my personal favorite!  If you haven't signed up yet, you can sign up here and you will get a $5 bonus after your first purchase.
4.  Don't be afraid to check out consignment sales or consignment stores ~ You can score name brand clothing in great condition at a fraction of the price!  Find out how you can also make money by selling items at consignment stores in this post here.
5.  Shop during tax free days if your state participates ~ You can find a full list of tax free shopping dates by state as well as what's included here.
*This post may contain affiliate links. Please refer to my disclosure policy for more information