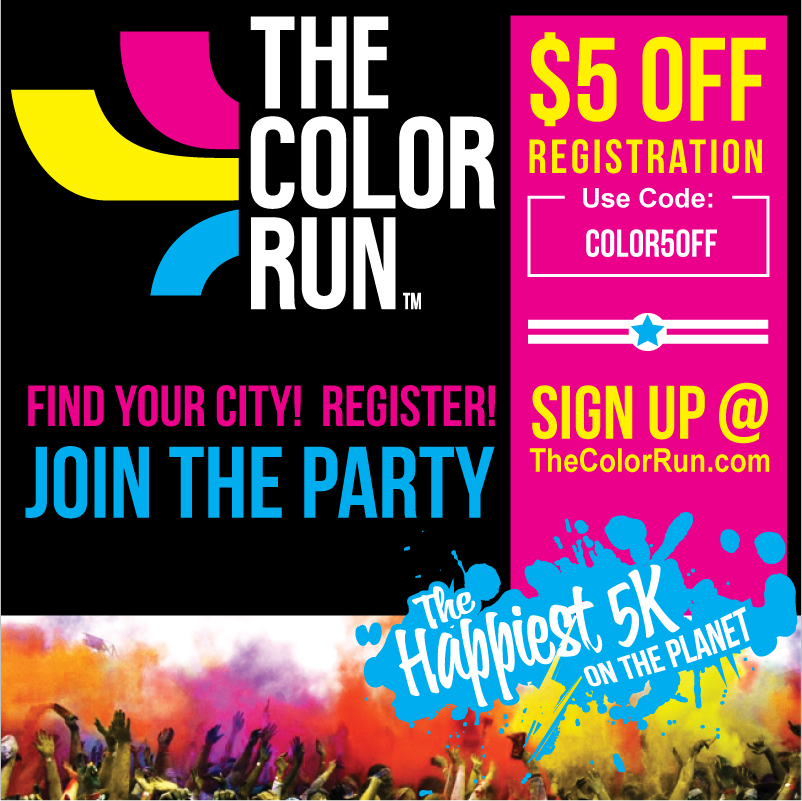 Have you heard of The Color Run? It's known as "the Happiest 5K on the Planet." Doing a 5K has been on my bucket list for awhile now and has been one of my New Year's resolutions for at least the past two years. When I was offered 2 free passes for posting about The Color, I decided it was time to make my resolution a reality! I love that it's all about fun and my family and a few of my friends will even be joining me, too!
Less about your 10-minute-mile and more about having the time of your life, The Color Run is a five-kilometer, un-timed race in which thousands of participants are doused from head to toe in different colors at each kilometer. The fun continues at the finish line with a gigantic "Color Festival," using more colored powder to create happiness and lasting memories, not to mention millions of vivid color combinations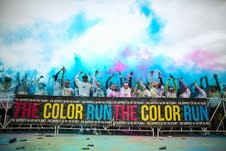 If you want to participate in The Color Run 2013 click on one of the links or images above to find a location near you.  Enter the code COLOR5OFF to save $5 at any location where the race is not yet sold out!  There are only two rules:  Wear white at the starting line and finish plastered in color!  I can't wait!  My race is on October 27 and I'll be starting the Couch to 5K program next week to prepare!  Wish me luck!
You can find out more about The Color Run here-> The Color Run
DISCLOSURE:  I was provided with two passes for writing this post.  All thoughts are 100% mine!  Please refer to my disclosure policy for additional information!