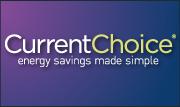 If you're living in Texas, then you know that electric bills add up quickly, especially during the summer months!  One of the things that I love is that we have the opportunity to shop around and choose the most affordable provider.  If you're looking for ways to cut your budget, I recommend that you do this every 6 months!  It really does make a difference!
TEXAS Residents:  Win $1,000 to pay your electric bills!
If you're a Texas Resident, and you're trying to save on electricity, I've got an awesome opportunity for you! CurrentChoice is offering 1 new subscriber the chance at up to $1,000 to pay your July and August electric bills. How awesome would that be?!  Think of all the additional things you could do with that extra $1,000!  Maybe you could even go on an end of summer getaway!
CurrentChoice has teamed up with Madame Deals Media to share this awesome event with you!
What is CurrentChoice?
CurrentChoice gives you options for your energy supplier. You can choose the best electricity plan for your family and it helps you save money! You can shop around for the best prices and terms, just like with your telephone service, except no one will come to your house to hook up any new wires. There is just no better feeling than making a decision that's right for your family and it saves you money.
Enter to WIN up to $1000
towards your July/Aug Energy Bills!
CurrentChoice has now launched in Texas! They'd like to kick off their launch by offering 1 new subscriber up to $1000 to pay off their July and August energy bills. So if you are a Texas resident, all you need to do is enter via the Rafflecopter below. You'll subscribe to the CurrentChoice newsletter and then have optional bonus entries as well.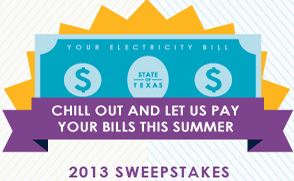 a Rafflecopter giveaway
No purchase necessary. Winner will be selected randomly on 9/1/13 from all new subscribers. Must be a Texas Resident to win. All visitors that sign up will receive the CurrentChoice newsletter. Email may be used to communicate additional CurrentChoice.com information to you. You can be sure that we will keep your email confidential. CurrentChoice Privacy Policy
GOOD LUCK! I would love for one of my readers to win this awesome giveaway!