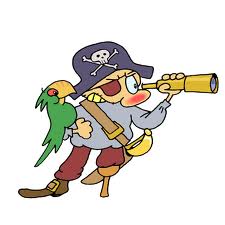 Did you know that it's Talk Like a Pirate Day?  I'm wondering what they will come up with next, but I have to say that I don't mind an opportunity to score FREEBIES!  For food freebies, it's always a good idea to call your local store first to make sure they are participating!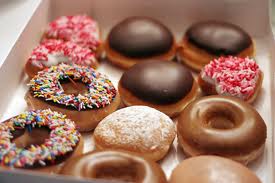 Get FREE Krispy Kreme doughnuts!
Talk like a pirate or wear an eye patch to a participating Krispy Kreme shop for one free Original Glazed doughnut.
Come to a participating Krispy Kreme location in full pirate costume for one free dozen Original Glazed doughnuts. No weapons allowed.  Visit their site to find out what is considered a "full pirate costume."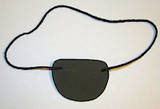 Need an eye patch?  Find out how to make a quick one here–> How to make a pirate eye patch
Your kids will love these:
Check out these links, too:
And in honor of Talk Like a Pirate Day I had to share a picture of my kids at Pirates of the Caribbean: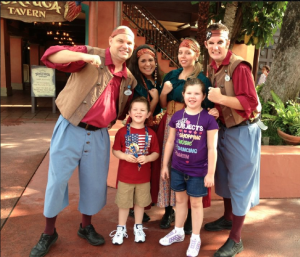 Do you know of any other Talk Like a Pirate Day freebies?  Be sure to let me know!