Happy Friday! There are lots of great freebies this week! Don't forget to enter my Suddenly Salad giveaway, too!
Bath & Body Works ~ Tomorrow only (7/10), get a free C.O. Bigelow Metha lip care with any $10 purchase with this printable coupon.
Darcus Tori ~ Darcus Tori's latest freebie items will help you show your patriotism. You can get the following for free this month!
Square Ruby Red stud earrings – enter code 0704 at check-out ($69.95 value)
Square White Diamond earrings – enter code 0704 at check-out ($89.95 value)
Square Blue Sapphire Stud earrings – enter code 0704 at check-out ($59.95 value)


*Limit of 3 per item. You do have to pay shipping/handling charges.
Huggies Enjoy the Ride Rewards codes: Here's the latest code:
BFSFFMHFHCWCPGB (worth 5 points)
Kotex ~ Choose from 4 different free sample packs, including a U by Kotex sample pack.
Pampers Gifts to Grow codes: If you haven't joined Pampers Gifts to Grow yet, you really should. We are mainly Huggies users unless I find a really good deal on Pampers, so I don't get a lot of codes from actual packages of their products, but from all of the codes that are available (and thanks to my grocery store that seems to print off a catalina with a 10 pt code every time I go), I was just able to cash out for a $10 Red Robin gift card and a free kids meal. I still have enough points to cash out for a couple of Diapers.com codes to go toward another purchase from there. I typically post codes as soon as I find them on my Facebook page. Here's the laest code: GTGGETREADYSOON (worth 10 points). Here are a few others that may have been posted previously, but should still be working:
GETSTARTEDNOW10 (worth 10 points)
4THFACEBOOK2010 (worth 10 points)
FACEBOOKJUL2010 (worth 10 points)
ENJOYYOURSUMMER (worth 10 points)
Panda Express ~ Click here to get your coupon for free Thai chicken at Panda Express on July 14th.
Also, right now if you've got late night cravings for Chinese food, Panda Express is offering free orange chicken with any single entree purchase after 9 p.m. with this printable coupon. This offer is valid through 7/11/2010.
Purex ~ Get a free Purex 3 in 1 sample (allow 6-8 weeks for delivery)
Secret ~ Get a free sample of Secret Clinical Strength (available while supplies last)
The following activities are free for families/kids this weekend!
Bass Pro ~ Bass Pro is offering a "Family Summer Camp" through July 11th. This Saturday and Sunday (7/10-7/11), they will be offering a free photo, shooting gallery, casting pond, workshops, and shooting range from 12 pm-6 pm. There will be free crafts from 12-2 pm and free S'Mores from 5-6 pm. Some activities are not available at all locations. Call your location for details!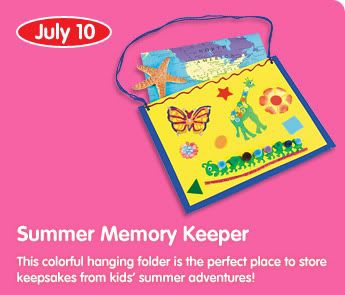 Lakeshore Learning ~ Make a summer memory keeper from 11 am-3 pm on Saturday, July 10th (ages 3+)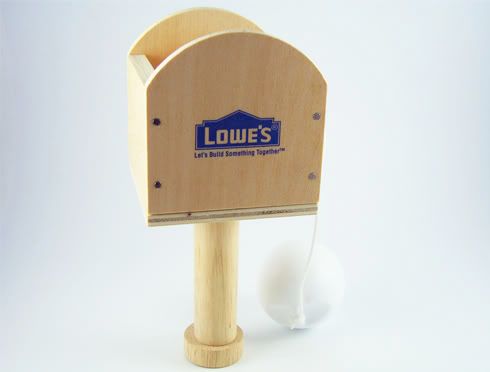 Lowe's Build & Grow Clinic ~Make a free ball and cup game on Saturday, July 10th from 10-11 a.m. Register for this Build & Grow Clinic here.
Toys 'R Us ~ Check out the Thomas Play date at your local Toys 'R us store on Saturday, July 10th from 11 am-1 pm. It will include stories, games, special offers, and coloring fun!
HAVE A GREAT WEEKEND!
*This post may contain affiliate links. Please refer to my disclosure policy for more information.