This post contains affiliate links and I will be compensated if you make a purchase after clicking on my links. 
Do your summer plans include water fun?  Maybe you're going to the lake with friends?  Are you heading to a local water park?  Or perhaps you're just planning to lounge like a boss by the pool!  Whatever summertime swimming fun you have planned, Bonobos has your swim needs covered!
Their 9″ board shorts are functional, versatile, and quick-drying, which means you can go right from the pool to a cold drink in the lounge without leaving a water trail behind you.
They've also got slick-looking 7″ board shorts and trunks that are perfect for those who prefer their swimsuit to hit a bit above the knee.
And for those fellas who don't mind showin' some leg, Bonobos' Summer Shop also features a vintage-inspired 5″ shorts. Hey, if you've got it, why not flaunt it!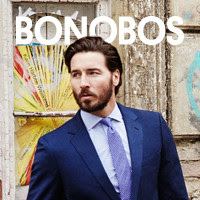 You can can find all of Bonobos' swim and summer-fun styles at their Summer Shop. Plus, you'll get free shipping and free returns when you buy any of Bonobos' summer styles!